Hubert Davis checks in on top prospects this week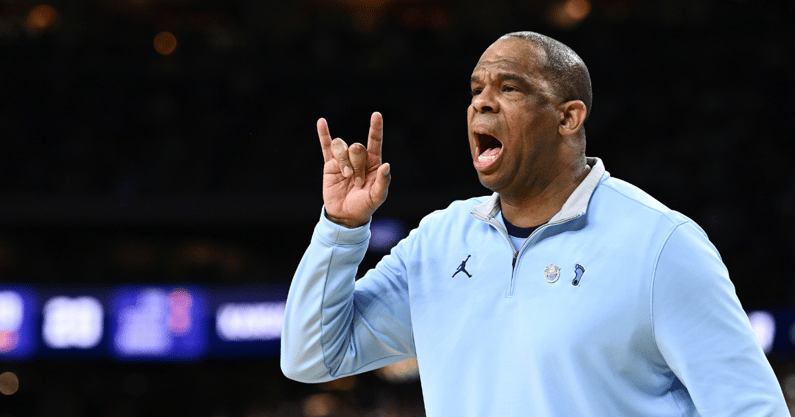 This week marked the first week college programs could be out for the Fall live evaluation period. College coaches sat in high school gyms around the country, brandishing their logos across their chests, so their top basketball recruits could see them.
Fall is a telling time of year for recruiting. In the summer, college coaches are able to choose an event where they can see multiple players. In the Fall, you can get more of a feel for a program's recruiting board because a coach is – most of the time – only able to visit one recruit at a time. They are forced to prioritize in the Fall.
UNC head coach Hubert Davis hit the road this week to check in with some of the Tar Heels' top prospects. Let's recap the week.
Four-star PF Jarin Stevenson
Hubert Davis, along with Georgetown's Patrick Ewing, was the first head coach to stop by Pittsboro (NC) Seaforth High. On Tuesday, the Tar Heel head coach watched Jarin Stevenson, the 2024 On3 Consensus No. 22 prospect. Stevenson's mom won three ACC titles as a power forward at UNC.
Five-star G Simeon Wilcher
Simeon Wilcher is the lone North Carolina commitment, as he made his pledge in October of 2021. Davis made it by Roselle (NJ) Catholic on Wednesday to see the 2023 On3 Consensus No. 17 player.
Five-star SG Ian Jackson
Davis stopped by Bronx (NY) Cardinal Hayes on Thursday to see 2024 On3 Consensus No. 2 ranked Ian Jackson.
Five-star PG Boogie Fland
Davis saw point guard Boogie Fland on Thursday. Fland is the 2024 On3 Consensus No. 6 ranked player. He attends the same White Plains (NY) Archbishop Stepinac school North Carolina guard RJ Davis graduated from. Fland set an official visit to UNC, his first, for Late Night with Hubert.