Hunter Osborne playing things slow in fast-evolving recruiting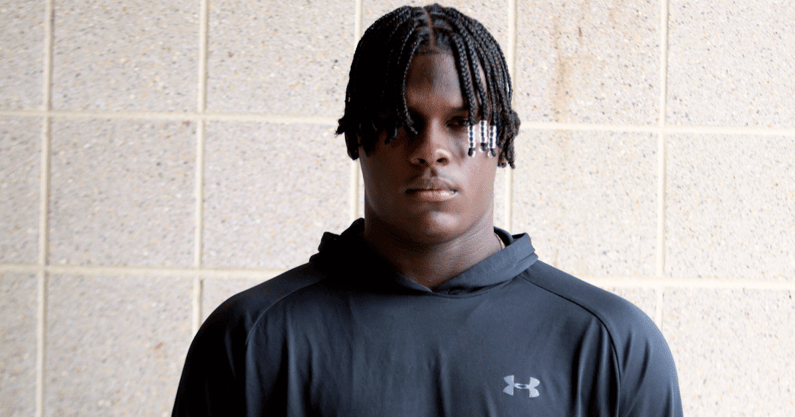 Things have blown up for Trussville (Ala.) junior defensive end Hunter Osborne recently. The 6-foot-3, 250-pound edge defender has picked up a litany of Power Five offers on the heels of an impressive start to 2021.
Osborne has earned offers from Louisville, Memphis, Mississippi State, Ole Miss, Oklahoma, Kentucky, USC, and Vanderbilt since June 23.
Osborne picked up offers from Colorado, Texas A&M, Indiana, UNLV, Virginia, Marshall, Samford, San Joes State starting in May. Virginia Tech may have been the team to kick off the recruiting frenzy when they were the first team to offer Osborne on May 12.
"I think once I got my first Power Five offer, teams were already on the verge of offering, especially the ones I'd been talking to," Osborne said. "Once Virginia Tech pulled the trigger, it gave everyone else all clear you could say. The next day, I had four or five offers. They all said they'd been watching me the whole time. I put out my film from the first three games and teams have been all over my phone."
Osborne has worked hard for this moment.
"It's truly a blessing, I know how hard I work, I know how much work I put into being the player that I strive to be," Osborne said. "I want to keep on working and continue to get better."
Osborne has been flooded with a lot of college interest in a short period of time. He hopes to take a deep breath and ride the flow for now.
"I'm taking my time with it, and I have no set date on when I want to make a decision," Osborne said. "I'm still just going with the flow. I hope to receive more schools that I'm in contact with because I'm playing ball at this point… I've told myself that I want to have a great relationship with the coaches. I want to see if the school can develop me into being the best player that I can be as well academically. That's a priority for me and my family. If any school can offer those three things, I would definitely keep them in consideration."
Osborne has watched his teammate at Hewitt-Trussville, Texas commit Justice Finkley, navigate the recruiting process for a few years now, and has taken a few notes from the four-star.
"I definitely helped me be the player that I can be in certain ways," Osborne said. "I've learned a lot from him these last few years of playing with him. I've learned in the recruiting process to take it slow, have all options open, and ask questions when you can. You'll know more about the program and about what you want to know just by asking a simple question."
Where will the recruiting road wind next for Hunter Osborne?
Though he does not have an offer from Alabama yet, Osborne was in Tuscaloosa last week to watch Alabama defeat Mercer.
"It was about what I expected Bama being dominant as always," Osborne said. "The atmosphere was amazing, and the environment of Tuscaloosa was nothing but fantastic."
Osborne will be in Athens when Georgia hosts South Carolina. He doesn't have an offer from either school yet but has had communication with Georgia the last few months.
In the coming months, Osborne will head to College Station when Texas A&M hosts Alabama. He also plans to go to Michigan vs. Ohio State in late November.
USC is another program high on the list of places to visit this fall for Osborne.