Isaiah Evans is quickly becoming one of his region's top sophomores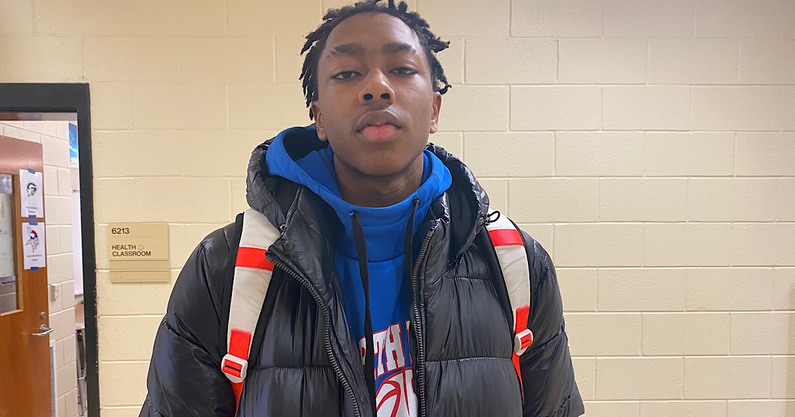 Huntersville (NC) North Mecklenburg wing Isaiah Evans has quickly become one of the most talked-about sophomores in his region.
"My game is stretching the floor, being an option on the wing and on the block," Evans told On3 Sports. "Also, being able to push the ball in transition. Over the last couple of months, I have become a better player overall, playing defense, getting rebounds, just doing whatever my team needs me to do to get a win. People say I play like Brandon Ingram, but I don't see it. I play my own game, but I watch some of James Harden. I like his isolation game a lot."
The 6-foot-5 wing played this summer with the Team United team, who played in Nike's Peach Jam 15u championship. College coaches took notice of Evans' game. Isaiah Evans spoke exclusively with On3 Sports about the state of his recruitment.
"I have offers from Texas A&M, Hampton, and Tennessee. I have been on visits to Tennessee, Old Dominion, and Hampton."
Evans talks recruiting
Texas A&M: "I don't know a lot about the program yet. I didn't really expect the offer when it came. My trainer, Ben Phelps, and I got on the phone with them and talked about what I wanted and expected from college. They started talking about what they could offer me, and then they offered me on the phone."
Tennessee: "My high school coach, Duane Lewis, put in a good word for me and sent out some film. We have continued to build a relationship with one another. I went on a visit up there, during a basketball game, and they offered me then. Their fans really love basketball; they are really into it."
Hampton: "I went to go up there to see a practice. I wanted to see how they got after it on my visit. They offered me during our summer runs. We were getting up and down, and I played well, and they gave me my first offer."
Evans' take
"For college, I want to play for a team that gets out in transition and gets a lot of shots up," Evans said. "I want to play for a high-energy team. I want to play early, and I will be looking at how they develop players."
On3's take
Isaiah Evans' length is what stands out to you immediately. He has long arms and legs that just look like he may not be done growing yet. On the floor, Evans fills in the gaps for his senior-laden team. He is a good defender in the passing lanes and has a nose for rebounds in his area. Offensively, Evans can push the break and score from 18-feet and in. The strength will continue to be a factor for him, and he will need to sort out his jump shot release, but you cannot overlook the production he consistently puts up across the stat sheet.