Daily briefing: On Ohio State's defense, the Mountain West and the heart and soul of the Heisman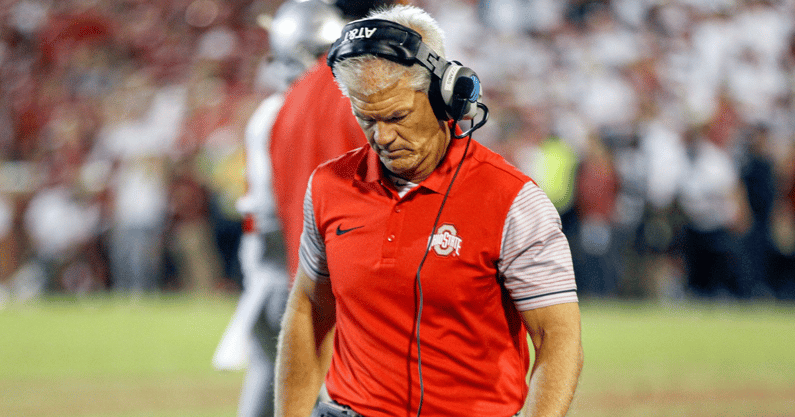 Ivan Maisel's "Daily Briefing" for On3:
This isn't 2014 for the Buckeyes
It's easy, and all too soothing, for Ohio State fans who are licking their wounds after the loss to Oregon to look back to 2014, when the Buckeyes lost to Virginia Tech in Week 2, were written off, and simply never lost again. Those Buckeyes had a freshman quarterback (J.T. Barrett), same as these (C.J. Stroud). Barrett threw three interceptions (and got sacked seven times) in that loss to the Hokies. But don't stare too closely at the 2014 game. Virginia Tech also turned the ball over three times and gained only 324 yards of total offense. In other words, Ohio State's defense played well. This season's Buckeyes have given up 30-plus points in consecutive games and can't stop the run. If that doesn't get fixed, it will be a grumpy season at the Horseshoe.
Big opportunity for the Mountain West
This is a big week for the Mountain West Conference. San Diego State, fresh off pasting Arizona 38-14, has a home game against Utah, which must get up emotionally for a road game without bringing a hangover from its 26-17 loss to archrival BYU. Fresno State, which pushed No. 4 Oregon into the fourth quarter on September 4, plays at No. 13 UCLA. And Nevada, which opened with a victory over Cal, travels to Kansas State. K-State has nine sacks in two games, but the Wildcats will have to be quick against Wolf Pack quarterback Carson Strong, the Mountain West preseason offensive player of the year. By the way, the Mountain West is 3-2 against Power 5 teams this season.
A fond farewell to Mr. Heisman
I don't pretend that I knew Rudy Riska well. But to hear the reverence with which Heisman Trophy winners speak of Riska, who died Tuesday at the age of 85, is to bear witness to a man loved and appreciated. Riska was the heart and soul of the Downtown Athletic Club in New York, the original sponsor of the Heisman, and after 9/11 ended the club's existence, he became the same seminal figure with the Heisman Trophy Trust. In a book about the Heisman that Riska published in 2002, Roger Staubach, the 1963 Heisman winner, said, "Rudy is the glue that has kept the Heisman Trophy together."