Jason Garrett reveals transfer portal, NIL issues led him away from Stanford job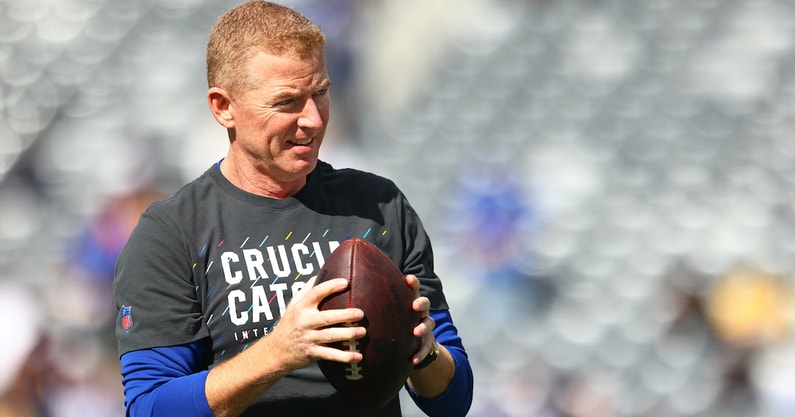 For a short while, former Dallas Cowboys head coach Jason Garrett was under consideration for the open Stanford head coaching gig. But the NFL lifer didn't want to deal with the complex, unique trappings synonymous with college football now: The transfer portal and NIL.
Garrett, speaking with Dan Patrick on the latter's radio show, said he's fine with college players getting to make money. He just doesn't want to deal with it in recruiting.
"At the end of it, the college landscape is changing. And, you embrace the standards at a place like Stanford, you want to coach those kinds of kids that are so driven," Garrett said. "But with transfer portal, NIL and a lot of the other factors, it might be hard to win in an environment like that. So, I was thankful for the opportunity. But I'm glad I did what I did."
Garrett is like any number of his peers in the college coaching ranks — or the in media, the field Garrett currently works in, for that matter — insofar as he'd like to see some basic regulation be put in place surrounding NIL.
"I'm really hoping they somehow put some curbs on these things," Garrett said. "And I don't know how they do it. I think it's good — NIL is a good thing in concept. But hopefully it gets used the right way, to benefit the kids and not to — too much recruiting of high school kids and transfers is a bad thing, using NIL. So hopefully they can get that all sorted out."
And as much as Stanford seized his attention and made him weigh out the situation, Garrett is ultimately happy with the choice he made.
"You know, it's an intriguing place. It really is. I've always had great admiration for it. And that's why I went out there and visited with them. You get a chance to talk to Andrew Luck and Condoleezza Rice and Bruce Dunlevie and Bernard Muir — Bernard Muir is the AD and Bruce Dunlevie is a distinguished alum. And they're talking about being the head coach out there," Garrett said. "It was a really fun experience, stimulating experience."