Jay Bilas releases latest 1-68 college basketball rankings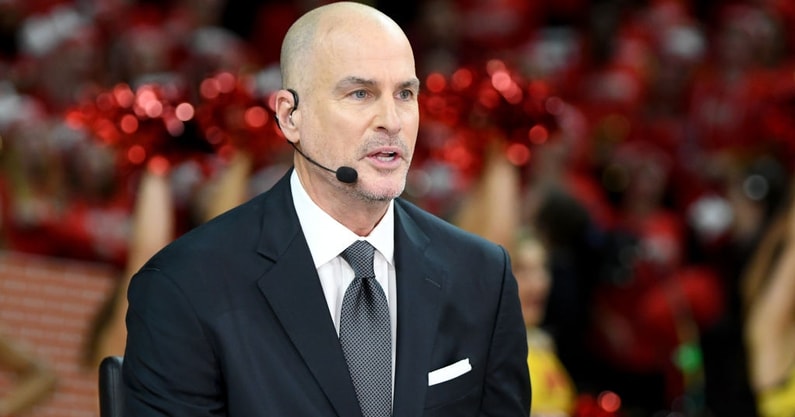 March Madness is right around the corner, and it seems like analysts everywhere are trying to predict the 68-team field. ESPN analyst Jay Bilas is among that group and released his second 1-68 rankings on Thursday.
It's not much of a surprise that Gonzaga and Auburn sit atop the rankings, considering they're No. 1 and No. 2 in the latest AP Top 25, respectively. In fact, five SEC teams sit inside Bilas' top 25 while the Big 12 has four teams that high up. The Big Ten leads the way with six teams in the top 25. Bilas noted that unlike last year, no team separated itself from the rest of the field. So even though Gonzaga and Auburn are No. 1 and No. 2, some teams outside the top five — notably Illinois and Kansas, among others — could end up beating some of those higher-ranked teams.
Before he dove into his rankings and his reasoning, Bilas went on a lengthy rant about officiating, saying "we have a fire in college basketball, and it is spreading to the rest of our house. It is officiating." He called out the system and how games are officiated compared to professional games — even noting that foul calls are at an all-time low.
After he spoke about officiating, he dove into his rankings. Here's how Bilas' 1-68 rankings: Vol. II shook out.
Jay Bilas' 1-68 rankings: Vol. II
Gonzaga
Villanova
Providence
Murray State
Marquette
Xavier
Seton Hall
Loyola Chicago
Saint Mary's
San Francisco
Belmont
Davidson
Chattanooga
Saint Louis
Iona
Dayton
Creighton