JD PicKell: Top 3 College Football Playoff party crashers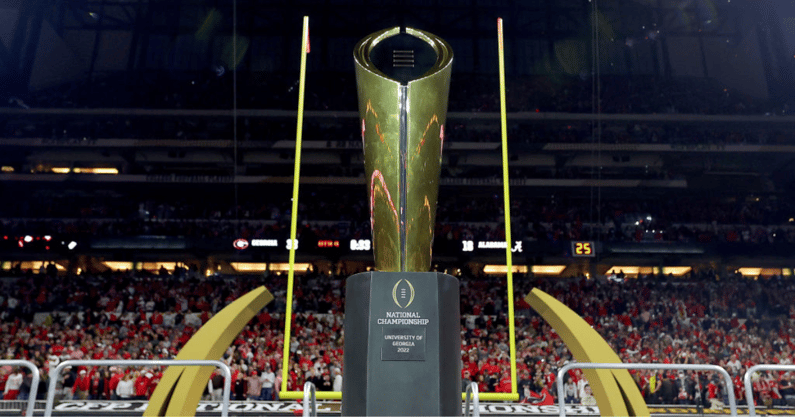 As the college football season edges closer and summer workouts begin, the discussion surrounding the top contenders is heating up. With a long history of the same team's finding success in the College Football Playoff year after year since its creation, 2022 could provide an opportunity for a new face to emerge as Cincinnati and Michigan did last year.
On3's JD PicKell took time this week to break down the three teams he believes could turn into potential party crashers for the CFP favorites.
"When it comes to the College Football Playoff race, you've got your usual suspects: Georgia, Alabama, Ohio State," said PicKell. "But who are some potential party crashers for this year's CFP?"
As he looks to answer the question, JD PicKell looks at three party crashers, including one new-look unit with previous appearances and two newcomers who have come close in recent years.
Utah
The first team PicKell turns to is Utah, which has seen sustained success under longtime head coach Kyle Whittingham.
"I'm looking right at Utah. A team with a really tough identity, they bring back their quarterback in Cam Rising, and they have a tough game Week One at Florida but otherwise a really workable Pac-12 conference.
The Utes went 10-4 last season, winning the Pac-12 before a Rose Bowl loss against Ohio State. They will look to bring back the bulk of the roster and take a leap in 2022.
Oklahoma
While not viewed as an outsider in recent seasons, Oklahoma underwent big changes after the departure of head coach Lincoln Riley and several key players. PicKell believes despite this, Brett Venables' new staff will hit the ground running.
"Next I'm looking at Oklahoma," said PicKell. "The Big 12 is asking for a dominant team with all the transition going on within the conference. Dillon Gabriel and Jeff Lebby could get that offense humming, Brett Venables brings a new edge on defense. Look for the Sooners to make a move in November."
Oklahoma went 11-2 with an Alamo Bowl win over Oregon capping off the season under interim head coach Bob Stoops after the turnover began.
Baylor
Another team which has risen through the ranks and come close to a CFP berth in the past, Baylor presents a threat to Oklahoma in the Big 12 and could make a big run according to PicKell.
"We're staying in the Big 12, I'm looking at Baylor," said PicKell. "They were a team that was a game away from the CFP last season. They should be better throwing the football, they return nearly the entire offensive line and Dave Aranda should get that defense where it needs to be."
Baylor finished 2021 with a 12-2 record which included a Big 12 championship and a Super Bowl win over Ole Miss.