Jim Phillips explains the ACC's position on potential CFP expansion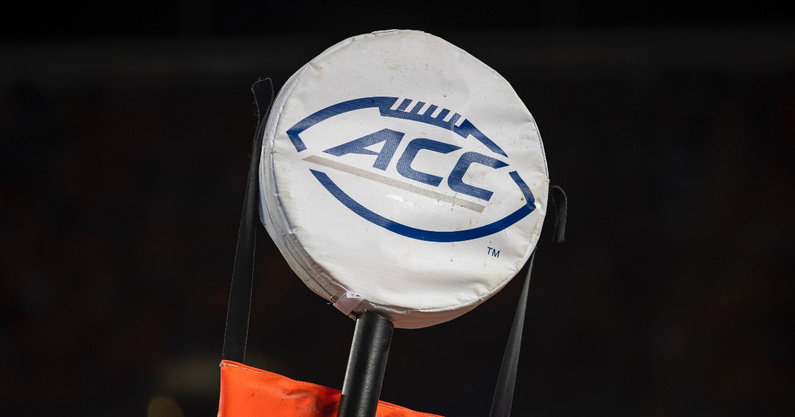 It appears College Football Playoff expansion is going to come to a roaring halt. Again.
On Friday, ACC commissioner Jim Phillips provided a blunt assessment of how he believes the topic of expansion — which requires a unanimous vote — should be handled. At least for now.
"The membership of the ACC is very much aligned in its position that now is not the right time to expand the College Football Playoff," Phillips said, per Andrea Adelson of ESPN. "We have significant concerns surrounding a proposed expansion model."
The commissioner cited numerous changes across college sports in recent months as the reason for wanting to halt the expansion conversation, including name, image and likeness, the NCAA v. Alston ruling and NCAA governance. Phillips said there is also a concern about playing additional games, and he spoke with Clemson head coach Dabo Swinney and Tigers players who agreed. Clemson has made the CFP six times.
According to the commissioner, who just took over last year, it is not just the ACC holding up expansion talks.
"In that room, there hasn't been agreement on a bunch of things," Phillips said, per The Athletic. "It's fine. Relative to how it's portrayed, I know that's not necessarily the case. It's not just the ACC. There are issues that everyone has."
Phillips added the conference was previously in support of an eight-team format, but they changed their position around November 2021. He noted that all coaches in the ACC are in support of pausing the conversation, including Pittsburgh head coach Pat Narduzzi. Of course, Pittsburgh won the ACC this year but finished 12th in the College Football Playoff rankings released in December.
The leaders of the CFP most recently met on Jan. 8 in Indianapolis ahead of the national championship game between Alabama and Georgia. The 10 FBS commissioners plus Notre Dame athletic director Jack Swarbrick failed to come to any agreement, and it was reported that Big 12 commissioner Bob Bowlsby even left the meeting out of frustration of a lack of a decision.
"There are big enough [issues] that remain that we have a lot of work to do," Bowlsby said, per ESPN's Heather Dinich. "I am disappointed. … There's holdouts for four, there's holdouts for eight, there's holdouts for 12. It's been a frustrating process."
Of note, the current CFP contract runs through the 2025 season, and at its core, the CFP is a television contract owned by ESPN. According to Nicole Auerbach of The Athletic, Phillips said he expects there will be a new model in place for the college football postseason after the current contract expires.