Jimbo Fisher vs. Nick Saban: Best bars and burns from an all-time press conference
Jimbo Fisher has been saving the receipts. 
Texas A&M's head coach went scorched earth Thursday during an impromptu press conference responding to comments by Alabama head coach Nick Saban, who accused Fisher and the Aggies of "buying every player on their team" through NIL deals this offseason.
Texas A&M inked the greatest recruiting class in modern history this spring, and Fisher, who has already issued multiple public statements denouncing accusations of cheating, once again doubled-down that the Aggies did nothing outside of the NCAA rules (i.e. pay for play) to land their historic class. 
"It's a shame that we have to do this," Fisher said.
"It's really despicable. It's despicable that somebody can say things about somebody, an organization, and more importantly 17-year old kids. You're taking shots at 17-year old kids and their families. That they broke state laws, that they're all money, that we bought every player on this group.
"We never bought anybody. No rules were broken. Nothing was done wrong. 
Thou doth protest too much? Too much performance art? Absolutely, but under the new NIL rules, Texas A&M could've totally provided six-figure deals to players. While inducements are prohibited, there's a lot of gray area in-between.
But the mere suggestion that the Aggies' recruiting was not above board sent Fisher into such a tizzy that he unleashed the greatest diss track since 2Pac's Hit 'Em Up. 
The man emptied the clip on a man many considered his mentor, someone Fisher worked under for five seasons at LSU. During his opening salvo, Fisher referred to Saban as "despicable" multiple times, and called him a narcissist. 
The craziest college football press conference ever was really WWE theater. It essentially started with a reporter handing Fisher a blow torch and a gallon of gasoline. 
"Coach, would you like to respond to the comments out of Alabama?"
"Uh, yes I would," Fisher said, before unleashing 10 minutes of BARS with perfect cadence and quick wit. 
Here are the best moments from Jimbo Fisher's fiery rant:
"It's despicable that a reputable head coach can come out and say this when he doesn't get his way or things don't go his way. The narcissist in him doesn't allow those things to happen and it's ridiculous."
Jimbo Fisher was just getting warmed up though.
"It's amazing. Some people think they're God. Go dig into how 'God' did his deal. You may find out about a lot of things you don't want to know. We build him up to be the Czar of football. Go dig into his past or anybody that's ever coached with him. You can find out anything you want to find out. What he does and how he does it. It's despicable. it really is."
For every non-Crimson Tide college football fan, this was the Kylo Ren moment of the press conference.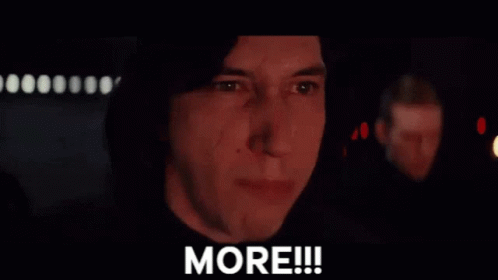 "It's the second time we've had to do this with grown men who don't get their way and want to act up and throw a fit. Just go ask all the people who have worked for him. They know exactly what he's about."
Fisher was so mad he brought his daddy into the conversation and questioned how Saban was raised!
"My dad always told me this, 'When people show you who they are, believe them. He's showed you who he is." Later he added, "I don't cheat and I don't lie. I learned that as a kid. Because if you did your old man slapped you upside the head. Maybe somebody should have slapped him."
He then informed the CFB world that he has broken up with his former mentor. 
"No. Oh, he's called. Not going to. We're done. He showed you who he is. He's the greatest ever, huh? When you've got all the advantages, it's easy. … You coach with people, like Bobby Bowden, and learn how to do things. You coach with other people and learn how not to do things. There's a reason I ain't went back and worked for him. With opportunities. Don't want to be associated with him."
And for his finale, Jimbo Fisher made sure there were no subtleties left in his feelings toward Saban, who he called a whiny hypocrite without saying the words whiny or hypocrite. 
"The operation and tactics of certain people who say them? Anybody out in this business knows it. Amazing. What's funny is, in that talk, right before he said that about us, wasn't he soliciting funds from the crowd? Amazing, isn't it? When you walk on water I guess it don't matter.
"Our program has nothing to hide. Be interested if everybody could say that. … It's disgusting with what we're into right now, especially by the people throwing darts who have no glass in their house. There never has been parity. Certain people never followed the rules anyway."
Just relentless. No mercy. To be a fly on the wall when Fisher and Saban sit at the same table in two weeks at the SEC Spring meetings!