Report: John Wall exercising player option with Houston Rockets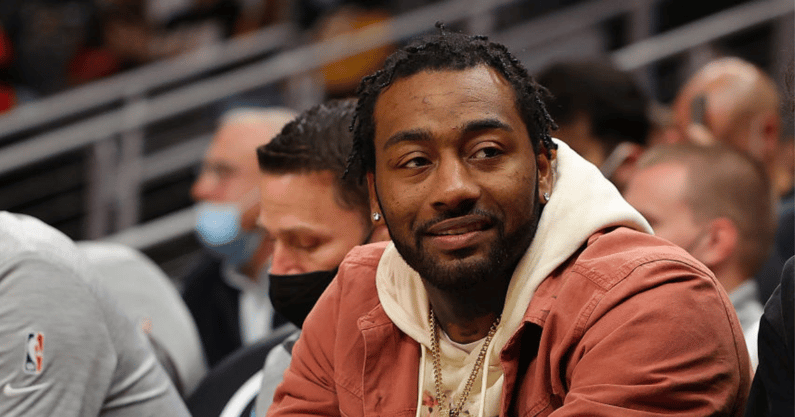 Former Kentucky basketball star and NBA All-Star John Wall will pick up his player option for the 2022-23 season with the Houston Rockets, according to The Athletic's Shams Charania. Klutch Sports CEO Rich Paul informed the organization of his client's decision on the $47.4 million deal which will keep him on the team an additional season.
John Wall's player option came as part of his super-max contract extension while part of the Washington Wizards, who later traded the one-time All-NBA selection in an attempt to rebuild and move off of their star after a series of injury struggles.
After missing the 2019-20 season with a left hip injury, and Achilles tear and an infection, Wall appeared in 40 games for the Rockets the following year. However, he chose to sit out the 2021-22 season and not play for the rebuilding franchise which wanted to offer more playing time to younger players.
With the player option coming well above any projected salary Wall could have landed in free agency, a fresh start remains a possibility over the offseason or near the trade deadline as buyout negotiations could allow both parties to walk away earlier from the relationship.
More about John Wall
John Wall came to Kentucky as a highly touted five-star recruit and starred for the Wildcats in one season. He then became the No. 1 overall draft pick of the Washington Wizards in 2010 and quickly burst onto the scene there, becoming an All-Rookie first team selection.
Over his nine seasons with the Wizards, Wall averaged 19 points and 9.2 assists over 573 games. In the one season he played for the Rockets, he averaged 20.6 points and 6.9 assists but will enter the upcoming season having played just 40 games in nearly three and a half years across the two teams.