Johnathan Cline knows two schools he'll officially visit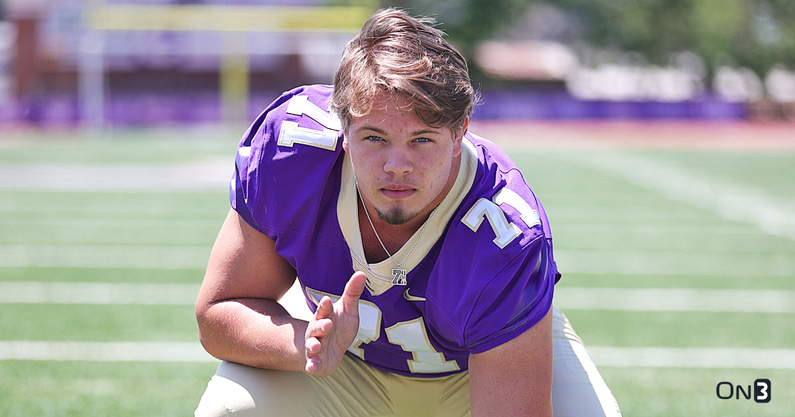 Cartersville (Ga.) interior offensive lineman Johnathan Cline has over 30 offers and he is in the process of narrowing down his list. The 6-foot-4, 280-pound three-star has not eliminated any school and he is still in talks with schools that could offer this summer, but two are in line to receive official visits.
"I know for sure I am going to UCF and Miami for official visits," Cline told On3. "I am not sure about the other official visits, but the way those two have recruited me makes a difference. They both have been very consistent."
Cline visited Miami in January for an elite Junior Day. He met the staff and offensive line coach Mike Mirabal has stayed in communication since.
"Coach Mirabal is making me feel like part of the team already. He sends me offensive line videos of what they are doing and really trying to help me. The way he includes means a lot. It would help me come in ready if I went there because I would already know what to expect.
"That, and the way they are in contact with me, my mom, my dad, my offensive line coach, and my head coach shows how hard Miami is recruiting me. I know I want to get back down there."
Cline complimented the size of Miami's campus and how it was easy to get around. The UCF campus is much bigger and spaced out. He prefers the smaller, easier-to-navigate campus, but the Knights are high on his list.
"I love the staff at UCF and how they have never forced anything on me. The hospitality stands out a lot. They make it a place that could be great to call home.
"I was there for the ECU game last season and I got a glimpse of the campus, so I want to get back down there and see more. Coach Hand, coach Heard, and coach Lee are all recruiting me for UCF, and their consistency shows me a lot."
Cline is working on locking in dates with Miami and UCF while exploring his options for other summer visits. He is working to make his decision before his senior year.
"Appalachian State, NC State, North Carolina, Memphis, and some others are being considered," Cline said. "Air Force is a school I may check out. Georgia Tech is another one. Alabama, Michigan, and Georgia are schools I could camp at this summer too.
"I am still figuring it out. I know I want to get committed before the season starts, so I will be busy in June."
Playing time is important to Cline. That will play a role in his commitment along with how he connects with the team.