Jon Rothstein breaks down ACC, releases preseason power rankings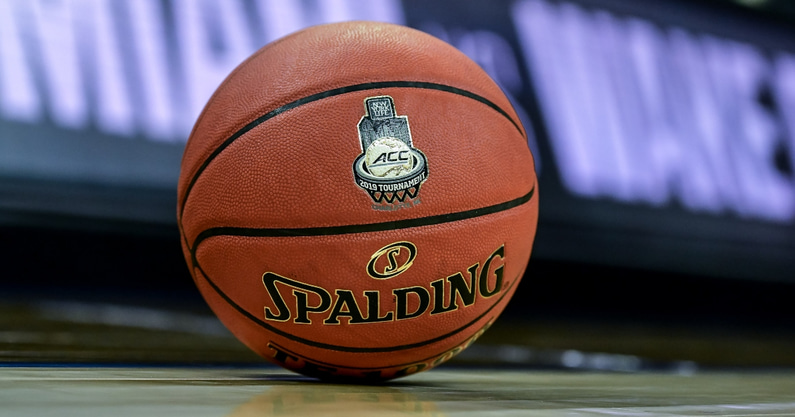 ACC basketball teams underwent a lot of changes in the offseason. Jon Rothstein of CBS Sports recapped each ACC team's offseason moves and released his preseason power rankings for the conference. The top of his list contains two storied programs that are looking for major improvement after down seasons.
Rothstein's ACC power rankings: 15-11
15. Boston College: After an ACC-worst 4-16 (2-11 in ACC) record, Boston College finds themselves at the bottom of Rothstein's rankings to begin the new season. They lose leading rebounder Steffon Mitchell and two leading scorers in Jay Heath and Wynston Tabbs. Brevin Gollaway (Charleston) and Quinten Post (Mississippi State) transfer in and should make instant impacts in Boston College's rotation.
14. Wake Forest: Wake Forest went 6-16 (3-15 last season). In the offseason, they lost Ian DuBose, Ismael Massoud and Ody Oguama among others. They do add multiple potentially impactful players in Dallas Walton (Colorado), Alondes Williams (Oklahoma), Khadim Sy (Ole Miss), and jake LaRavia (Indiana State).
13. Pittsburgh: The Panthers lose their three leading scorers in Justin Champagnie, Au'diese Toney and Xavier Johnson from their 10-12 (6-10) squad from last season. Pittsburgh adds Jamarius Burton (Texas Tech) and Mouhamadou Gueye (Stony Brook) to its potential starting five. Daniel Oladapo (Oakland), Chris Payton and Nate Santos also join the rotation.
12. Georgia Tech: Georgia Tech finished fourth in the ACC last season with a 17-9 (11-6) record. They lose two leading scorers in Moses Wright and Jose Alvarado. Georgia Tech adds Deivon Smith (Mississippi State) to its likely starting five. Freshman Dallan Coleman also joins the team as one of Rothstein's ten most impactful ACC freshmen.
11. Clemson: The Tigers finished right behind Georgia Tech at fifth in the ACC after a 16-8 (10-6) season. They lose leading scorer Aamir Simms, but adds David Collins (South Florida) to its starting five as well as Naz Bohannon (Youngstown State) among others to the rotation.
10-6
10. Miami: The Hurricanes finished last season 10-17 (4-15), and they lose Nysier Brooks, Earl Timberlake and Elijah Olaniyi. Miami does add Charlie Moore (DePaul) and Jordan Miller (George Mason) as key rotational pieces.
9. NC State: NC State loses leading scorer Devon Daniels and key role players in DJ Funderburk, Braxton Beverly and Shakeel Moore from its 14-11 (9-8) team from last year. Casey Morsell (Virginia) and Greg Gantt (Providence) join the likely starting five. NC State is listed as Rothstein's sleeper team in the ACC.
8. Notre Dame: The Irish lose Juwan Durham and Nikola Djogo from its 11-15 (7-11) team last season. J.R. Konieczny joins the rotation in addition to one of Rothstein's top impact transfers in Paul Atkinson from Yale.
7. Louisville: Louisville finished last season at 13-7 (8-5). It loses its two leading scorers in Carlik Jones and David Johnson. Louisville does add Jarrod West (Marshall) and Noah Locke (Florida) in addition to some talented freshmen.
6. Syracuse: After an 18-10 (9-7) season, Syracuse loses three of its four leading scorers in Quincy Guerrier, Alan Griffin and Marek Dolezaj. The Orange add one of Rothstein's top impact freshmen in Benny Williams. They also add transfers Cole Swider (Villanova), Jimmy Boeheim (Cornell) and Symir Torrence (Marquette).
The Top 5
5. Virginia Tech: Virginia Tech finished the season 15-7 (9-4) and was ranked 25th in the country at the end of the season. They lose second leading scorer Tyrece Radford in addition to other key rotational pieces. Virginia Tech also adds Storm Murphy (Wofford), Sean Pedulla and Jalen Haynes to its rotation.
4. Florida State: The Seminoles lose four of their five leading scorers from a season ago in Scottie Barnes, RaiQuan Gray, M.J. Walker and Balsa Koprivica. They add talented transfer guard Caleb Mills from Houston and Cam Fletcher from Kentucky. John Butler and Jalen Warley also join the team as two of Rothstein's most impactful ACC freshmen.  
3. Virginia: Last season's top team in the ACC loses its three leading scorers in Sam Hauser, Trey Murphy and Jay Huff. They add two big transfers in Jayden Gardner from East Carolina and Armaan Franklin from Indiana. Taine Murray and Igor Milicic also join as talented freshmen.
2. North Carolina: The Tar Heels traditionally find themselves among the ACC's best teams, but they finished last season at 18-11 and lost six conference games. North Carolina loses Garrison Brooks, Day'Ron Sharpe and Walker Kessler. They do add Dawson Garcia (Marquette), Justin McKoy (Virginia) and Brady Manek (Oklahoma) to the rotation. Dontrez Styles and D'Marco Dunn also come in as two of Rothstein's top impact freshmen.
1. Duke: Like North Carolina, Duke had an uncharacteristically down season last year. The Blue Devils finished at 13-11 and 9-9 in ACC play. Despite losing its three leading scorers in Matthew Hurt, DJ Steward and Jalen Johnson, they should have a strong season. Paolo Banchero comes in as an extremely talented freshman and has already been tabbed as the ACC preseason player of the year. AJ Griffin and Trevor Keels are two more impact freshmen that made Rothstein's list.