Josh Gordon receives NFLPA support, awaiting reinstatement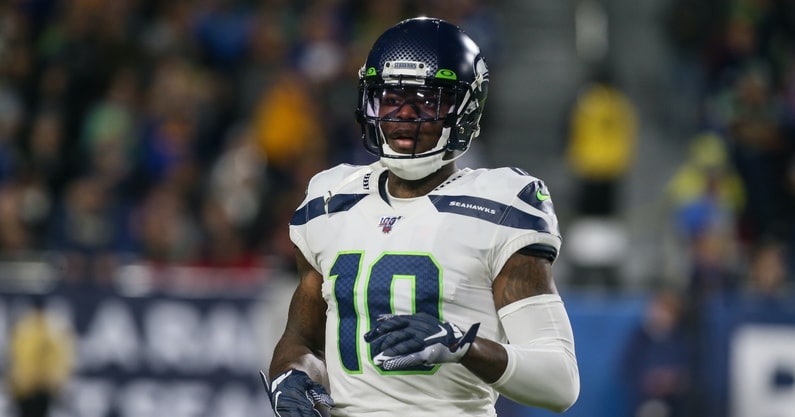 Former Baylor wide receiver Josh Gordon could be back on the field soon after the NFLPA determined the troubled receiver has successfully completed his NFL-monitored treatment program and appears on track to be reinstated by the league, according to ESPN's Adam Schefter.
"NFLPA determined Josh Gordon has successfully completed his NFL-monitored treatment program and has recommended to the NFL that he be reinstated, per sources," Schefter said. "Gordon is awaiting final approval from NFL Commissioner Roger Goodell, but he is said to be ready to play and vaccinated."
Gordon has spent the last two seasons on and off with the Seattle Seahawks. Gordon was claimed off waivers by Seattle in November 2019, just one month later, Gordon was suspended indefinitely for violating the NFL's policy on performance-enhancing drugs and substance abuse, his fifth suspension for violating the policy.
Gordon re-signed with the Seahawks in September 2020 and was conditionally reinstated from suspension in December. One month later, his conditional reinstatement was rescinded, and he was suspended indefinitely by the NFL again on January 15, 2021. Gordon was released by the Seahawks in March 2021.
Josh Gordon has struggled to stay on the field due to suspensions. In his second year in the league in 2013, Gordon set the Browns season receiving yards record, posting 1,646 yards in 14 games. In Gordon's record-breaking season, the Baylor product set the NFL record for most receiving yards in a two-game span, most receiving yards in a three-game span and most receiving yards in a four-game span between November 17, 2013, and December 8, 2013.
The following season, the NFL suspended him for one year for violating the league's substance abuse policy, after Gordon was arrested for driving while impaired in the offseason. Gordon's suspension was reduced to ten games amidst the new NFL drug policy. Due to his suspensions, he only played five games in the 2014 season and caught 24 passes for 303 yards.
Gordon didn't play in 2015 or 2016, due to suspensions. Gordon appeared in five games for the Browns in 2017 after being reinstated on a conditional basis.
The following season, the Browns parted ways with the troubled receiver after just one game. Josh Gordon was traded with a seventh-round draft pick to the New England Patriots in exchange for a fifth-round draft pick.
In 11 appearances for the Patriots, Gordon posted 40 receptions for 720 yards and three touchdowns. Gordon failed to finish the season after he announced that he would step away from football to focus on his mental health. The NFL later announced that Gordon faced an indefinite ban for violating the terms of his conditional reinstatement under the NFL drug policy.
Gordon was conditionally reinstated prior to the 2019 season and made six appearances for the Patriots before being placed on injured reserve, and then waived after suffering a knee injury, before finding his way to Seattle.