Josh Reed, 2022 4-star, cuts list to 5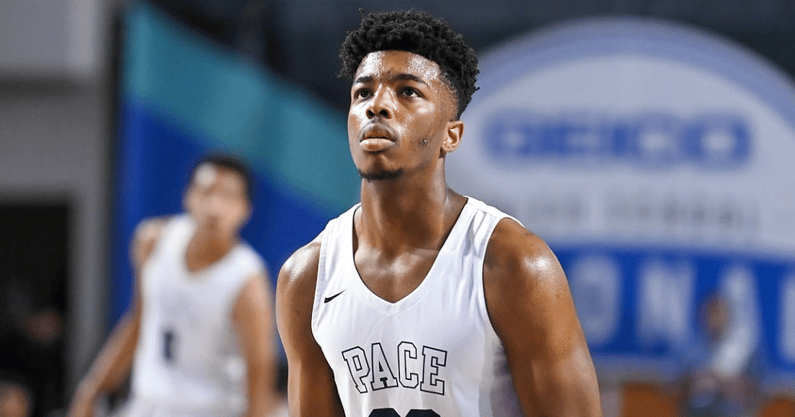 Josh Reed, a 6-foot-6 small forward out of Atlanta (Ga.) Pace Academy tells On3 he is down to five schools – Northwestern, Boston College, Butler, South Carolina, and Cincinnati.
Reed has only officially visited Northwestern so far. He has also set three official visits for the month of September. Reed will be at Boston College on Sept. 3-5, South Carolina on Sept. 17-19, and Cincinnati on Sept. 24-26. Reed said he's still working on setting up a date to visit Butler.
Josh Reed discussed each option with On3.
Josh Reed on Northwestern
"I thought the visit went well," Reed said. "We had a really good time. Me and my family enjoyed it. It's a really nice campus and facilities. It's also a really good school. I got to hang out with the players and I liked what I saw during their practice." 
Reed on Boston College
"I really like the relationship that I've built with the coaches over the past few months," Reed said. "I know it's a really good school up in Boston. It's in the ACC, a really good basketball conference. I like what the coaches have been telling me and they've been in contact a lot so that's been good."
Reed on Butler
"It's a Big East school, a really good basketball conference," Reed said. "I also really like the coaches. They've been contacting me a lot and talking to me a lot. I'm looking forward to seeing what they can do this year."
Reed on South Carolina
"My mom is from South Carolina and my grandmom lives there now so it would be cool if they got the chance to come up to see some games," Reed said. "It's also not too far from home. I really like the coaches too."
Reed on Cincinnati
"It's historically a really good program," Reed said. "Coach (Wes) Miller and Coach (Chad) Dollar have been recruiting me a lot. We've been in contact a lot and I like what they've been telling me."