Kaden Cooper schedules visits to Kansas, LSU, Alabama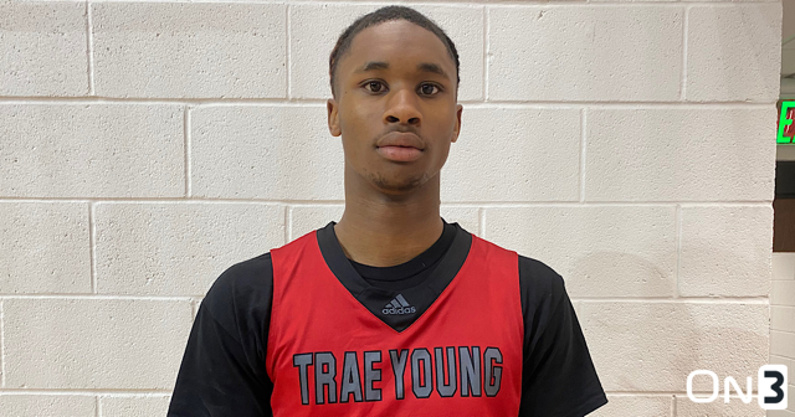 Atlanta (Ga.) The Skill Factory four-star recruit Kaden Cooper has scheduled three official visits, sources confirmed to On3.
The 6-foot-5, 180-pound wing originally from Oklahoma will be visiting Kansas on September 1-3, LSU on September 8-10, and Alabama on September 22-24.
The news was first reported by 247HSHoops on Twitter. Cooper has already officially visited Gonzaga and Oklahoma.
In July, Cooper announced his top ten schools: Gonzaga, Oklahoma, Oklahoma State, LSU, Kansas State, Kansas, Texas, Alabama, Memphis, and Georgia Tech.
Cooper is the No. 56 overall prospect in the 2023 class, according to the On3 Consensus, the average ranking from all four major recruiting media companies. On3's evaluators are even higher on Cooper, ranking him 43rd nationally.
Cooper talks schools
In a previous interview with On3, Cooper discussed a handful of the programs involved in his recruitment.
Gonzaga: "The visit went great and they made me feel at home. I love the way they have their schedule set up for the players to make it adjustable to them."
Oklahoma: They're in Oklahoma which would make me a hometown kid. I feel like they want to develop me at a fast pace and a high level.
Kansas: "They love my play style and they would feature me as more of one and three. They also play hard and it would be exciting to see what someone like Kansas could bring to the table."
LSU: "The LSU coaches and I have a really great bond and I've had a great time understanding how they see me and what they expect from me, which is to come in a kill. Talking about their visit is an exciting thing."
Texas: "Texas has had players like me before. Even without a visit I know what they want and have in mind for my future. They produce at a high level and get up and down the floor at a fast pace."