5-star Karter Knox goes in-depth on visits & relationship with coaches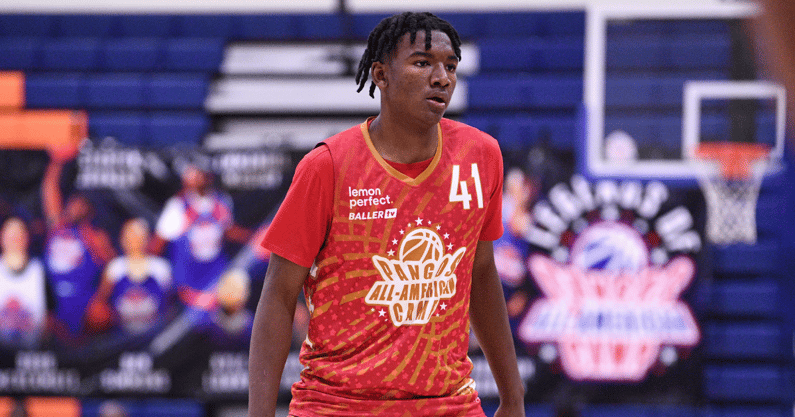 Karter Knox is the No. 7 ranked player in the 2024 On3 Consensus. The 6-foot-6 wing combined to average 20.7 points and 7.5 rebounds through the prestigious City of Palms and Beach Ball Classic in December.
"I've been working a lot on my playmaking skills," Knox told On3. "I'm working on being a three-level scorer and my finishing at the rim. I'm watching a lot of Paul George, a guy who has good size and plays defense and is a three-level scorer."
On3 caught up with Karter Knox after a recent live viewing to talk about his recruitment.
Knox talks visits
Kentucky: "I got a good relationship with Coach Cal (John Calipari). He coached my brother, you know, he was able to get Kevin out of his comfort zone and develop. So it's like family. That offer was important, I was happy and excited when it came through, through the roof.
"Our talks now are like family; he's known me since I was eight or nine years old. So it's good whenever I get to see him and talk to him."
Louisville: "It's a good program with a lot of history. They're not doing great this year, but they have great facilities, and their fan base is great. Things are looking up over there. Me and Coach (Kenny) Payne got a really close relationship. You know, he coached my brother at Kentucky and with the Knicks, so we are kind of close like family."
In Knox's words
"I haven't really even thought about narrowing schools down or committing yet," Knox said. "I still talk to all the schools pretty evenly right now. My recruitment is still open right now.
"The G-League has not contacted me yet, but that is something I would listen to, find out more."
Knox previously told On3…
"I grew up a Florida State football fan," Knox said. "Both my parents went to Florida State, and my dad played football there. So it was Florida State football all around my house growing up.
"I wouldn't mind playing with Tre Johnson in college. I've been trying to recruit him, seeing where he is going to go. He's tough; that's my dog."