Kevin Warren addresses pursuit of Notre Dame as future Big Ten member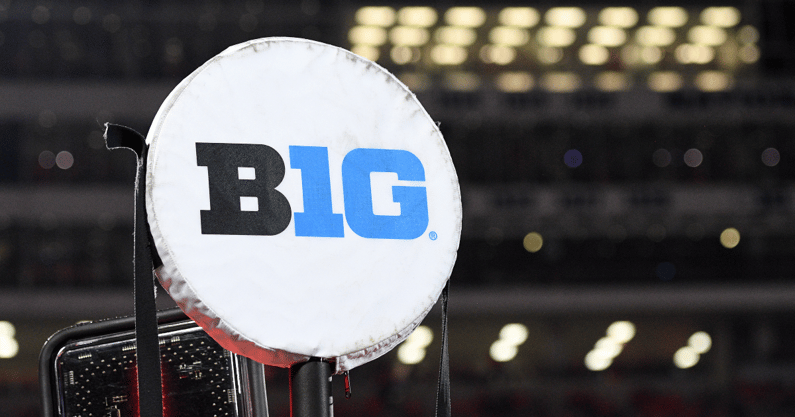 With conference realignment in full effect, there has been plenty of speculation about Notre Dame and the Big Ten. But according to conference commissioner Kevin Warren, the league isn't actively pursuing the Fighting Irish at the moment.
"It wouldn't be prudent for me to pursue anyone in another conference," Warren said at Big Ten Media Days on Tuesday. "We already have them in our conference from hockey. …As of now, they've proven they can make it without being in a conference. We'll keep doing what we're doing for it and we'll see how it plays out."
Notre Dame already competes in the Big Ten in ice hockey, but is affiliated with the ACC in all other sports except football. The university has been independent in football since its beginning, a tradition that it takes great pride in. Even with the recent moves of USC and UCLA to the Big Ten, the Fighting Irish have made their preference to remain independent clear.
If the Fighting Irish are to remain independent, however, they have a lofty goal to reach. A recent report indicated that the Fighting Irish are seeking at least $75 million annually from their TV deal with NBC in order to remain independent. If that fails to happen, we could see Notre Dame in a conference before long.
Pete Thamel provides update on Notre Dame's position in realignment
As SEC Media Days brings new headlines to the college football world, conference realignment remains a discussion around the so-called super conferences. After moves by Texas and Oklahoma last summer, USC and UCLA again kickstarted rumors about the future of every major program outside the Big Ten and SEC.
ESPN's Pete Thamel joined Paul Finebaum last Tuesday to break down the latest on where Notre Dame – the most desirable name left on the market – stands in the shuffle.
"Right now on the landscape, the only program remaining the is not in the so-called Power 2 that could deliver plus pro rata – meaning these schools are getting $70-80 million – the only school that can actually deliver more than that right now is Notre Dame," said Thamel. "So they are the prettiest girl on the dance floor, as we've said. It's become clear to me in the last few weeks – since this acquisition of USC and UCLA – that Notre Dame is not going to be in any hurry. Now, eventually, they may be forced into a league. But they have a television agreement, and the CFP arrangement and their access to it are really their two north stars going forward.
"So I think a safe way to look at Notre Dame is that there's four years left on their NBC deal and there's four years left on the CFP deal. And when you look at both of those things, two years from now we'll probably have a pretty good idea of what the CFP looks like, and we'll have a pretty good idea what Notre Dame looks like."
On3's James Fletcher contributed to this report.