Kingsley Enagbare discusses familiarity with teammates Quay Walker, Devonte Wyatt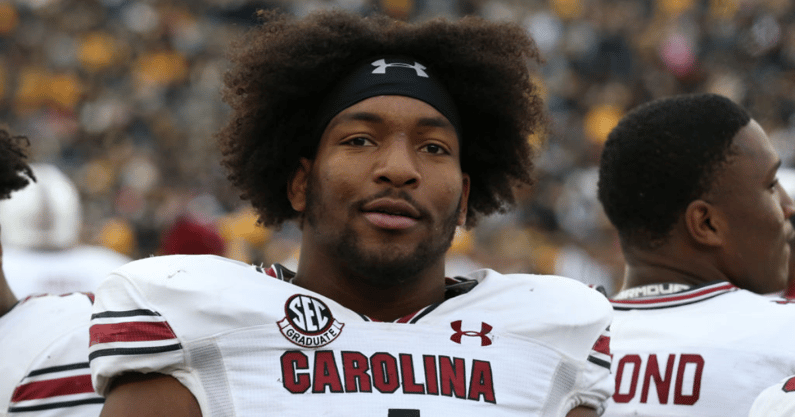 The Green Bay Packers invested heavily on defense in the 2022 NFL Draft, taking two Georgia players in the first round before going after South Carolina edge rusher Kingsley Enagbare on Day Three. The trio now comes into a group which features plenty more players with SEC experience on that side of the ball, creating a unique brotherhood.
While speaking with the media after the draft, Kingsley Enagbare acknowledged his familiarity with new teammates Quay Walker and Devonte Wyatt in the SEC East.
"I actually never knew them personally, but like you said I played them in our conference," said Enagbare. "So I pretty much played them every year, just knowing that, just going there and seeing them first-hand. …  I feel like we definitely going to cause a lot of havoc together."
The Packers return plenty of the core from 2021, although they did lose star wide receiver Davante Adams on offense. As the defense continues to strengthen itself and return healthy players for the upcoming season, it will be up to MVP Aaron Rodgers to work with his new targets and create success on the way to the playoffs.
Kinsley Enagbare on Packers scheme
In addition to his connection with Quay Walker and Devonte Wyatt as newcomers, Kingsley Enagbare also spoke some about his familiarity with the Packers defensive scheme, and the team as a whole thanks to those around him.
I definitely watched it," responded Enagbare. "It's kind of funny, my brother-in-law actually is from up there. Packers fan, so I definitely watched them quite a bit over the past few years. Definitely ready to get to work up there."
Evidently, Enagbare will be hoping to impress Green Bay, as well as his brother-in-law with his skillset. Additionally, the former South Carolina defender revealed how he sees himself fitting in to the Packers.
"They already have a good group of guys," started the new Packers defender. "Preston Smith and Rashan Gary. So, I feel like going in, learning from them, being able to compliment their game and help my game out. We got a good group of guys who's ready to show up this year."
Kingsley Enagbare was once thought to be a potential first round pick in the NFL Draft, but the Packers were able to snag him in the fifth. Moving forward, he'll be looking to prove why he was so highly-regarded at one time.