Kirk Herbstreit names his top performing teams from Week 2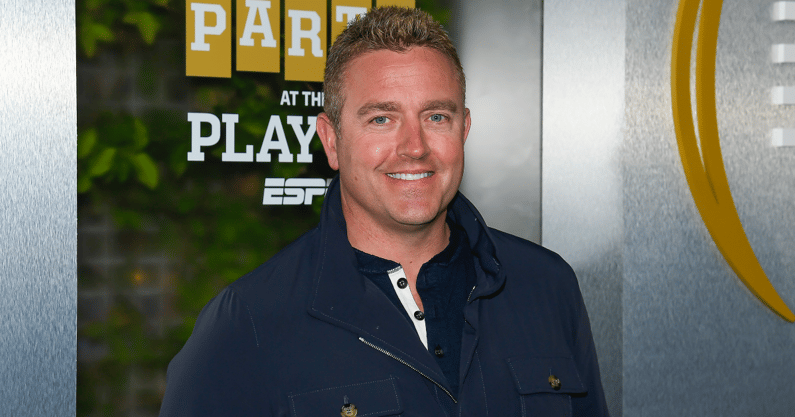 Following a number of upsets in Week 2, ESPN analyst Kirk Herbstreit released his list of the top performing teams. Whether a team overachieves, surprises with a new look or simply dominates at all levels, all teams big and small have a place in these rankings.
After shocking Power 5 teams across the country this week, the Sun Belt Conference has the most teams of any league on the list with three. Appalachian State, Georgia Southern and Marshall all pulled off upsets of their own in Week 2 after Old Dominion beat Virginia Tech to claim the top spot on Herbstreit's Week 1 list.
The Big 12 was the only other conference with more than one school, as both Iowa State and Kansas received a shoutout from Herbstreit after notching wins over Iowa and West Virginia, respectively. Kentucky earned the top spot thanks to its 26-16 road victory against Florida, while Washington State was also mentioned.
Kirk Herbstreit's top performing teams of Week 2
1. Kentucky Wildcats
After at one point trailing 16-7, the Wildcats kicked it into another gear on defense. Kentucky held Florida scoreless throughout the entire second half and forced two interceptions from Anthony Richardson to come away with the road win. The victory pushed UK up to No. 9 in the AP poll this week, its highest ranking since 2007.
2. Appalachian State Mountaineers
After falling just short of an upset in a 63-61 loss to North Carolina in Week 1, the Mountaineers pulled off a much bigger win in Week 2. This time defense stole the show, as Appalachian State held No. 6 Texas A&M to just 186 yards of offense in a 17-14 triumph.
3. Marshall Thundering Herd
The secondary came up big for Marshall, recording three interceptions in a shocking 26-21 victory against Notre Dame on Saturday. Workhorse running back Khalan Laborn led the way on offense, finishing with 163 yards rushing and a touchdown on 31 carries.
4. Washington State Cougars
Former Wisconsin running back Nakia Watson, now with the Cougars, got his revenge as Washington State pulled off a 17-14 upset on Saturday. Watson scored both of the Cougars' touchdowns, including the go-ahead score on a 31-yard reception with 5:12 left in the third quarter.
5. Iowa State Cyclones
In a game where defense dominated the day, the Cyclones were able to come away with a 10-7 victory against their in-state rival. ISU held the Hawkeyes to under 100 yards passing and rushing while also forcing three turnovers to improve to 2-0.
6. Georgia Southern Eagles
Kyle Vantrease scored on an eight-yard run with 36 seconds remaining to secure a 45-42 upset victory against Nebraska on Saturday. The Eagles walked out of Lincoln with a win, $1.423 million and caused the Cornhuskers to finally pull the trigger and fire coach Scott Frost.
7. Kansas Jayhawks
The Jayhawks have not won more than one conference game since 2008, but they have already matched that total this season. Kansas opened league play with a 55-42 overtime victory against West Virginia, sealing the win with a pick-6 from JaCobee Bryant. KU quarterback Jalon Daniels stole the show with 219 yards passing and three touchdowns while also leading the team with 85 yards rushing.