Kyren Williams, Notre Dame RB: NIL U Player of the Week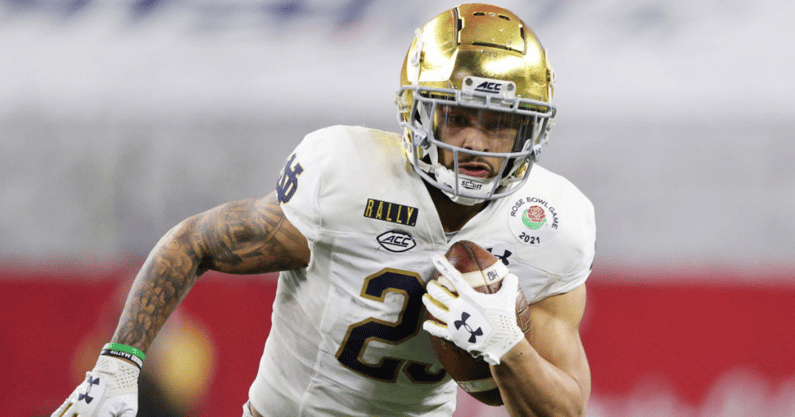 Helping his team to a big-time win on Saturday against UNC, Notre Dame running back Kyren Williams has been named NIL U player of the week. The junior rushed for 199 yards and tacked on a 91-yard career-long touchdown in the fourth quarter to lead the Fighting Irish to victory. He added on another 62 yards in rushing and receiving to total of 261 all-purpose yards on the day. 
Williams is also performing well off the field. Represented by Rosenhaus Sports agency, the team captain from St.Louis, MO has put together an impressive portfolio of deals in year one of the NIL era. His first deal was with Cameo, the personalized video service that many other athletes across the nation are a part of. He also has dealt with "It's Just Wings", Factor Meals, and is an Arby's RB. There is no doubt Kyren Williams is taking advantage of the opportunities this new era has to offer!