Lamont Paris plus two assistants courtside for No. 1 GG Jackson's first live period game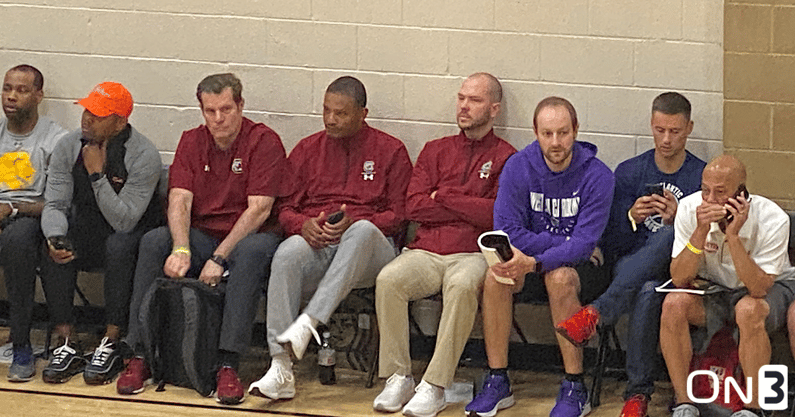 Last week 2023 On3 Consensus No. 1 ranked GG Jackson shook the newswire when he de-committed from North Carolina.
On3 was the first to report it was happening, but when the announcement actually happened, it trended across social media for multiple days.
Today was the first NCAA live evaluation period since Jackson de-committed. College coaches are allowed to be on the road to watch players play. In July, coaches often sit on the kids they prioritize, especially the head coaches.
GG Jackson is playing with Team CP3 on Nike's EYBL Circuit. The EYBL is having its championships – Peach Jam – this week in North Augusta, South Carolina.
New South Carolina head coach Lamont Paris and assistant coaches Tim Buckley and Tanner Bronson were sitting center court for Jackson's first game of the evaluation period.
When On3 first broke the news of Jackson's de-commitment, the entirety of the report was for a de-commitment, a re-classification, and a commitment to South Carolina. Currently, On3's Recruiting Prediction Machine (RPM) has South Carolina with a 93.1-percent chance of landing Jackson.