Layden Blocker, 2023 four-star, cuts list to 7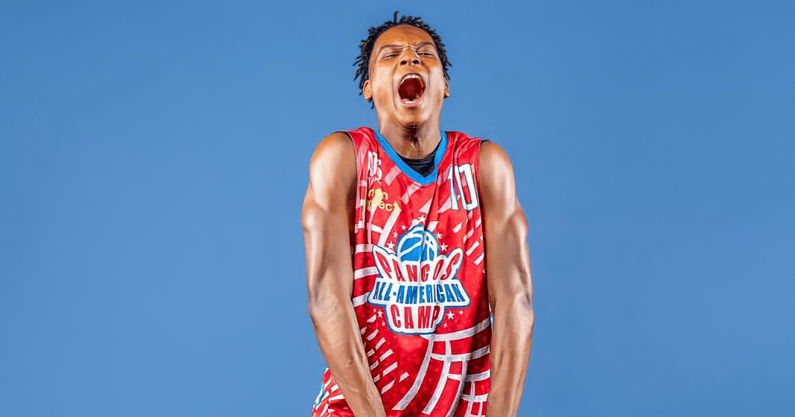 Layden Blocker, a 6-foot-2 point guard out of Maumelle (Ark.) Sunrise Christian tells On3 he is down to seven schools – Arkansas, Memphis, Baylor, Kansas, Gonzaga, Oklahoma State, and Auburn.
Despite narrowing down his list, Blocker says he is still open to other schools.
Blocker has taken unofficial visits to Baylor and Arkansas so far. He has not taken any official visits just yet but expects to take some in the spring or summer.
Blocker does not currently have a timetable for a decision but says he wants to see all of the schools on his list cut before deciding.
Layden Blocker gave his thoughts on each of his finalists in an exclusive interview with On3 here. (On3+)
What is Blocker looking for in a college?
"I just want a coaching staff that's going to treat me like family and push me on and off the court and make me not only a better basketball player but a better man," Blocker said. "Somewhere where I can play my game and have freedom. Just really coach me. I want a college coach that's going to coach me hard, and teach me…and help me work on my strengths and weaknesses so I can become a complete player and try to help me get to the league."