LSU, Texas, Ole Miss to visit Five-Star Plus+ QB Arch Manning's school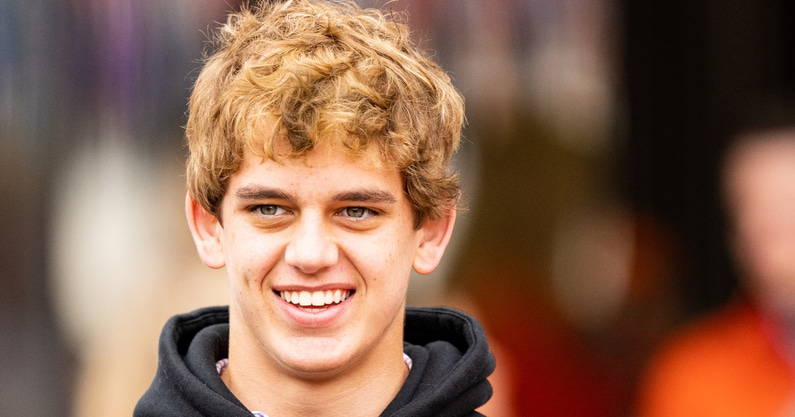 Now that December has arrived senior recruits are heading at warp speed toward the start of the early signing period. However, we're also in the middle of the evaluation period, which means recruiters are able to visit high schools to check in on underclassmen. And there's no more popular spot than Isidore Newman in New Orleans – home of On3 Consensus No. 1 junior recruit Arch Manning.
Manning, the Five-Star Plus+ quarterback and top junior prospect in the country, is officially out of the high school playoffs in New Orleans. That means recruiters can begin to visit his high school and make it clear to him that he's a priority target.
Schedule of coaches to visit Arch Manning
Ole Miss and LSU will be at the school on Wednesday and Texas is scheduled to be there on Thursday, according to Joseph Hastings of On3's Clemson Sports. Hastings reports that Jake Peetz, who served as the offensive coordinator for LSU under Ed Orgeron, will be there for the Tigers. Ole Miss offensive coordinator Jeff Lebby will be there for the Rebels, Hastings said.
Texas head coach Steve Sarkisian, quarterbacks coach A. J. Milwee and defensive passing game coordinator Terry Joseph are making the trip for the Longhorns, according to Hastings.
Tulane's offensive coordinator Chip Long is also expected to visit campus, Hastings reported.
NCAA rules prohibit coaches from having recruiting discussions with underclassmen while they are on campus. So don't expect any reports of lengthy discussions with Manning from these visits. But also, don't be surprised if coaches somehow find a way to bump into him while they're on campus.
Georgia and Alabama are also very much on Manning's list, according to intel from On3 Director of Recruiting Chad Simmons. Clemson looks to be down the list some based on one source close to this, Simmons reported.
Arch Manning is the scion of one of America's top sporting families. Manning is the son of Cooper Manning, the nephew of Peyton and Eli, and the grandson of Archie. Peyton, Eli and Archie were all-SEC stars who reached the NFL. Eli won two Super Bowl MVPs, while Peyton landed in the Pro Football Hall of Fame.
Manning is the No. 1 player in the country, the No. 1 quarterback, and the top player in Louisiana according to the On3 Consensus, a complete and equally weighted industry-generated average that utilizes all four major recruiting media companies.