Macaleab Rich sets commitment date; goes in-depth on who he will visit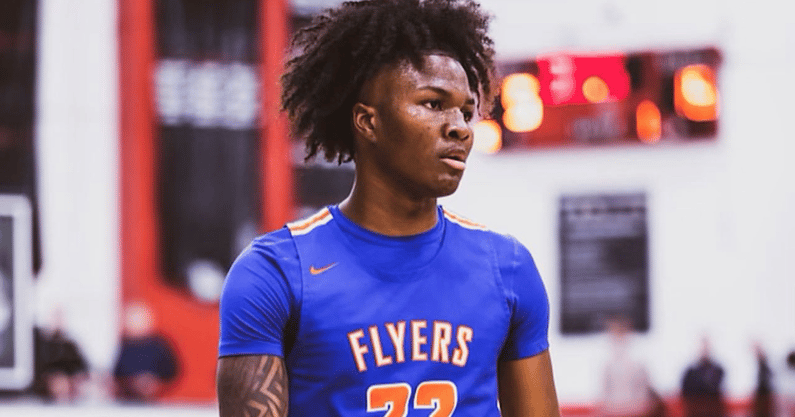 Look for Macaleab Rich to jump into the top-150 in On3's next 2023 rankings update. The class of 2023 forward averaged 19.2-points, 10.8-rebounds, and 2.1-assists per game this season for 28-6 East St. Louis (Ill.) High team.
"I'm an all-around player that can play any position," Rich told On3. "I can score from anywhere on the court and I'm a great passer and shot blocker."
Rich released his top seven schools last week and has announced a commitment date on his birthday, September 26. On3 caught up with Macaleab Rich to talk about future visits.
"I haven't been on any visits yet," Rich said. "I have visits scheduled to Kansas State, Illinois-Chicago, and Ole Miss. I'll visit Missouri too."
Rich talks visits
Kansas State: "They're a nice program that loves my game. They say I could be a huge pick-up for the team because they like my style of play and how I play fits them so perfectly. I talk with coach (Jerome) Tang and coach Jareem (Dowling). My visit with them is September 10."
Ole Miss: "They're another great program. They tell me they love how I play and think what I do is huge coming into college. Coach Brock (Morris) is the one I talk to the most. I visit there September 1."
UIC: "Coach Yak (Luke Yaklich) is the one recruiting me. They're a very nice program with some great coaches. They say they love my game, and they definitely need me. I fit their style of play perfectly and could be a star player for them. I visit them September 16."
Missouri: "I'll one-hundred-percent be visiting Missouri; I just haven't set the date yet. They are a very good program and have some nice coaches. I've known them a while and talked to them a lot. They say some good things about me and my game."
In his words
"I want to go somewhere where they welcome me like home," Rich said. "I'd like to catch a great vibe with everyone, the players and coaches. I want to be confident it's what fits me and my family best. … Man, I just really like to hoop. I want to play in a system that gets up and down the floor and pushes the ball."