Malik Reneau is taking a step back after de-committing from Florida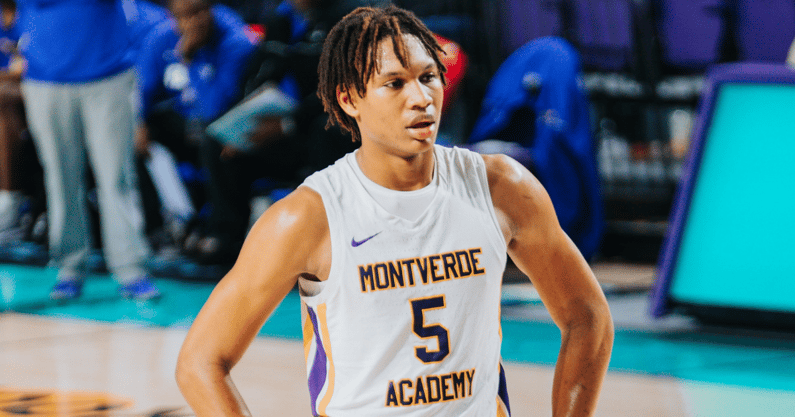 Malik Reneau took a big jump this summer, and that jump took off this season with Montverde (FL) Academy. The 6-foot-7 forward is the On3 Consensus No. 29 player in the 2022 class.
"I play inside and out," Reneau told On3. "Help my team any way I can, whether it be defense, getting the rebound, or scoring on the block. I can play in the mid-post or step out and make a play. This season I have really slowed down. Instead of bullying my way in, I am playing with more discipline."
In September, Reneau committed to play for Mike White at Florida. He chose the Gators over a final group that included Florida State, Miami, and Memphis. On March 13, White took the job at Georgia, and then on March 22, Reneau followed suit and de-committed.
"The whole coaching staff leaving Florida was why I de-committed," Reneau said. "I mean, Florida is a great school, but there are no faces I knew left. I don't have a connection with anyone there."
The change only happened ten days ago, and right now, Reneau is in the middle of trying to go back-to-back winning the Geico Nationals. It is also his birthday on April 1. Once the Geico run ends (they are playing in the championship today), he will focus on the recruiting process.
"Right now, I am in Geico mode," Reneau said. "I am going to look toward that recruiting after Geico ends, but I am listening to everyone right now, and it has been a lot of schools who have reached out. It is a stressful process, so I want to be able to give it my full attention."
With former Florida head coach Mike White heading to Georgia, they will be in the mix, along with Miami and Florida State from before. The On3 Recruiting Prediction Machine (RPM) has Miami with a 90.3-percent chance of landing Reneau.
"I am going to be looking at the fit, how a team's style fits me as a player. A system that will allow me space to go to work in the low-post and the mid-post. The coaching staff, I have to have trust with the coaching staff. I also want to go somewhere the coach will develop me and get me to the next level.
On3's scouting report
Malik Reneau is a lefty. Is an opportune scorer. Plays well in the high-low and makes good entry passes from the high post. Has good hands and a quick release off the catch. The jump shot can get flat with side rotation. He cuts well, finds the open space, and seals off angles well. Slides in to take charges. While not the most dynamic, he fills in a lot of gaps. Has good feet on the block. He wants to get over that right shoulder as his go-to, but he has shown development with step-throughs and counters this season.