Updated March Madness National Championship Odds Ahead of Elite Eight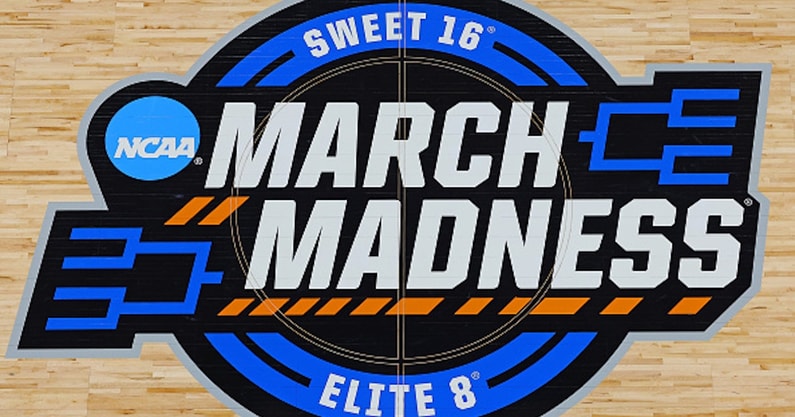 March Madness is down to the final eight teams. Or should we say, Elite Eight teams and the odds are out for the national championship.
With each passing round, we get closer and closer to crowning a national champion for the 2023 edition of the tournament. With all of the No. 1 seeds out, it's anyone's guess as to who takes home this year's title.
Below are the updated odds, via Odds Shark, for the Elite Eight teams:
UConn +300
Texas +400
Gonzaga +500
Creighton +550
San Diego State +800
Kansas State +800
Miami +1000
FAU +1300
UConn is the favorite at this point and were a popular Final Four pick going into the tournament. But with the way Texas is playing, the Longhorns could win a national championship under interim coach Rodney Terry.
"Yes, sir. We're excited about it," Terry said of making the Elite Eight. "Excited for our guys. I thought we played one of our better defensive games tonight than we played all year. Played against a really good Xavier offensive team that really pushes the ball hard in transition and makes you really have to go at it on offense.
"They play with great pace of play. A lot of respect for Sean Miller as a coach and his program. I'm proud of my guys, how they really put their will on this game from start to finish. It was a really good team win for us tonight."
Gonzaga is regularly around this round so the Bulldogs are no stranger to the spotlight. But the school has yet to win a national title in program history. Creighton is another basketball school not amongst Power Five's, but a sneaky bet at +550.
San Diego State took down No. 1 Alabama, a popular pick for the national title.
"To our credit, when they came out energized the second half, they built a lead," San Diego State coach Bria Dutcher said. "We took a time-out I think right by the 12-minute mark, and then Darrion came out of the time-out and hit a three and a two, and he changed the momentum. Then we got settled back in.
"I just tell the guys, nothing is going to be easy. So just keep playing our brand of basketball, keep doing your best, stay competitive. And I'm using Muhammad Ali quotes because we're Louisville, and we talked about confidence and the key to confidence is being fearless, and I thought we were fearless tonight."
Kansas State had an epic overtime victory over Michigan State and it seems like Jerome Tang pushed all the right buttons this season. Miami has a scary good offense and could be a handful for the Hurricanes.
CLICK HERE to subscribe to the On3 YouTube channel today for all of the latest news on college football, recruiting, NIL, more! 
Then, there's the Owls of Florida Atlantic. The last remaining Cinderella story in the bracket. Perhaps they could keep it going to the Final Four.