Marcus Freeman, Ryan Day preview Ohio State vs. Notre Dame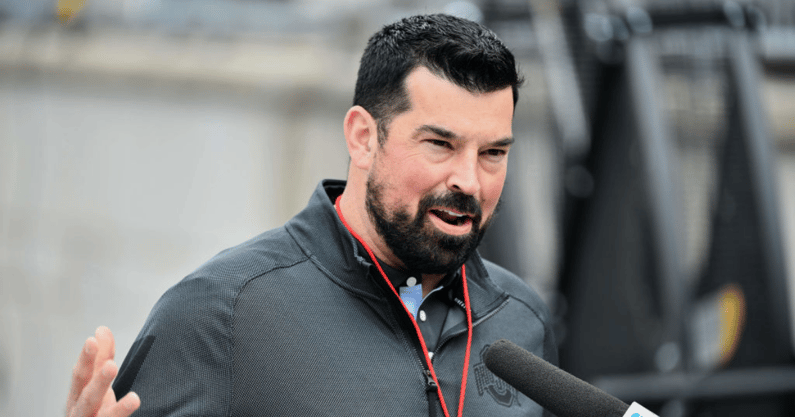 During an appearance on College GameDay on Thursday, Marcus Freeman found out what the point spread is 13.5 for Notre Dame vs. Ohio State to open the 2022 season. He didn't seem impressed by it.
"I think they should widen it a little bit more," Freeman joked.
Despite what the oddsmakers say, Freeman and Ryan Day are both excited about the opportunity to start their seasons Sept. 3 at The Horseshoe. The game is under the spotlight as both teams bring high expectations into their respective 2022 campaigns.
Day expects a big crowd for the matchup — and understandably so. The game's a big deal not only for the two programs, but also for the game as a whole.
"I think it's great for college football to come in with such a great opponent coming in," Day said. "Coach Freeman does such a great job, and it's going to be exciting for everybody involved. It's going to be probably one of the biggest tickets in Columbus in a long time, so it's going to be fun."
It's a homecoming of sorts for Freeman, who played at Ohio State. However, it won't be his first time in the visiting locker room. Cincinnati played in Columbus when Freeman was the Bearcats' defensive coordinator.
But that aside, he knows how much the game means for his program given both teams' histories. He also noted it's a good chance for his team to prove just how good it will be amid the high expectations.
"What a great opportunity for our football program to go and, really, it's going to be an opportunity to see how good you really are," Freeman said. "To play an extremely talented opponent, one of the best in the country, there's nothing better a competitor wants [than] to go play the best."