Meet Azzi Fudd, the next big thing in women's basketball — and in NIL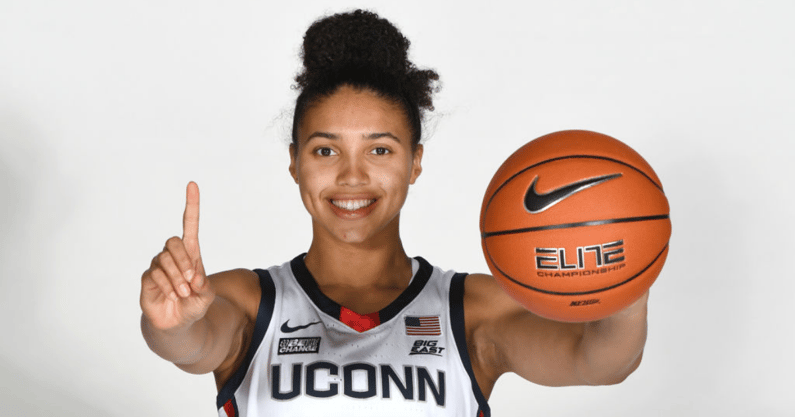 She received her first scholarship offer at 12. She became the first high school sophomore to win the Gatorade National Girls' Basketball Player of the Year award. And none other than the greatest shooter in history, Steph Curry, put her jump shot form in the same category as Ray Allen's and Klay Thompson's.
On the basketball court, UConn freshman Azzi Fudd is a phenom among phenoms, with the recently turned 19-year-old billed as the best female college prospect in decades. And in the NIL space, she is uniquely positioned to establish such a high benchmark in career earnings for female basketball players that it may not be surpassed for some time.
Not only does Fudd fortuitously arrive on campus at the dawn of the NIL era, but unlike most men's stars, the 5-foot-11 guard from Arlington, Va., likely will play four seasons. What's more, by joining the dynastic Huskies' program, she has a legitimate chance to reach four Final Fours. Before she even played her first college game, Fudd had secured two marquee endorsement deals — with Chipotle and sports drink BioSteel — and appeared in a TikTok commercial.
"And there's going to be more that comes her way," Blake Lawrence, the founder and CEO of Opendorse, told On3. "Azzi has a larger quantity of deals than Paige [Bueckers, her teammate who was national player of the year last year]. . . . Undoubtedly, in her [UConn] career she will earn seven figures. In one year, she might have the potential to be a seven-figure-a-year type earner. There are not that many student-athletes like that in the country."
The immediate NIL success for Fudd — along with well-publicized deals for Bueckers, Fresno State's Cavinder twins and others — reflects a national trend that Lawrence finds striking in the four months of NIL data released this week by Opendorse, which is used by more than 50,000 athletes to help monetize their brands. National advertisers, when choosing between a men's basketball star and a women's basketball star, are increasingly choosing the female standout. He said it's a nod to the marketability of the sport's top talent, Fudd chief among that elite group. 
Fudd also is at the forefront of an innovative trend in the NIL space: A key facet of her BioSteel deal is that it includes equity in the company. She joins the likes of pro sports stars Patrick Mahomes, Luka Doncic and Zeke Elliott as BioSteel equity partners. 
"Azzi Fudd is a trailblazer, and I expect more college athletes, female and male, to seek equity and other forms of compensation for NIL," Malik S. Jackson, a Jacksonville-based attorney who counsels clients on NIL matters, told On3.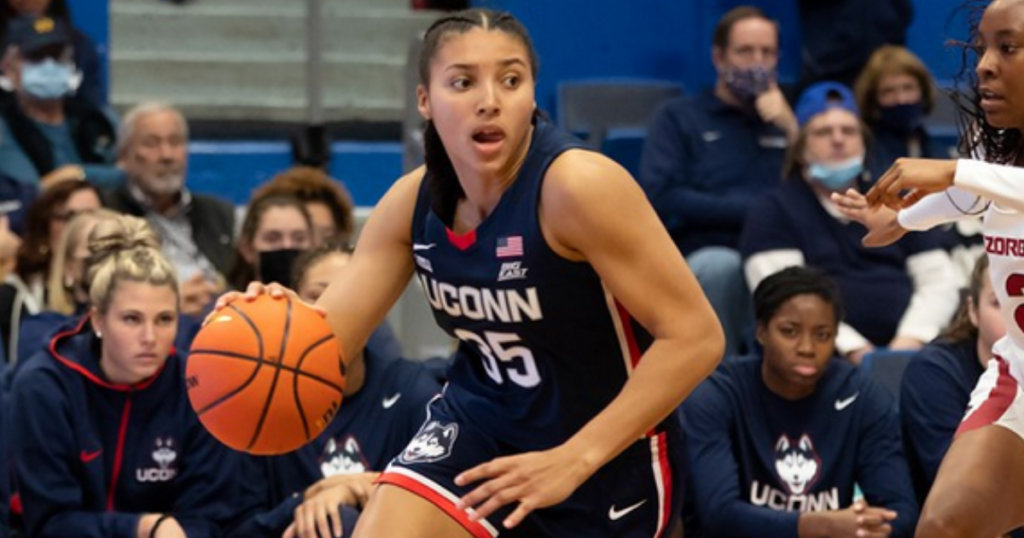 There are several examples of elite pro athletes receiving equity in companies they endorse. For instance, LeBron James received a stake in Beats by Dre in 2008; when Apple purchased Beats in 2014, James received an equity cash payout of $30 million. These days, the question of equity is a negotiating point for every talent agent in sports, Lawrence said. At the college level, he added, "you're going to hear more and more about the tremendous return on investment, not because of a cash deal but because of the stock deal. That's going to become more common."
Jim Cavale, founder and CEO of INFLCR, told On3 that college athletes are beginning to mimic the savvy business moves of the pros on this front: Athletes taking equity in exchange for their influence. And we're only at the beginning of this strategic approach.
"You're going to see a lot of college athletes start to do this," Cavale said, "whether it's with small businesses in their community all the way to bigger companies that are startups, well-funded, that are going to raise multiple rounds of capital, grow their value, maybe go public. And the athletes can realize all that new value as the company's valuation grows. This is a huge opportunity for Azzi. I love it."
Regarding Fudd's NIL potential overall, Cavale said that athletes usually generate between 60 cents and $1 per social media follower in annual earning potential. The range accounts for variances in the prominence of an athlete's market, college program, sport, conference and hometown. Cavale said Fudd probably could exceed that $1 per follower estimate because of the national stage on which UConn competes and because Fudd will play in that spotlight for four years.
On Instagram alone, Fudd, named after Hall of Famer Jennifer Azzi, has 165,000 followers. She has more than 30,000 on TikTok and some 11,000 on Twitter. 
"It all depends on the time she's going to put in and all the different inventory she's going to use to make money, right?" Cavale said. "Is it going to be endorsements with traditional media? Is it going to be endorsements with non-traditional media on social, where she activates her social media accounts to endorse a brand? Is it going to be stuff she does to grind it out — getting autographs from fans, or doing cameos for fans, or selling merchandise to fans? There's all these different ways that she can realize that."
By securing the BioSteel deal, Lawrence said, it shows that Fudd executed her first deals well because national advertisers talk and share reviews about what it's like to work with athletes. Plenty more endorsement opportunities are surely to come Fudd's way.
Just one game into her college career — she scored seven points in 19 minutes in a victory over Arkansas — Fudd is at the beginning stages of garnering on-court accolades and off-court dollars. Know the name. You'll be hearing it, along with plenty of superlatives, for a few more college seasons, all the way until spring of 2025.