Memphis no longer recruiting 2022 top-5 prospect Chris Livingston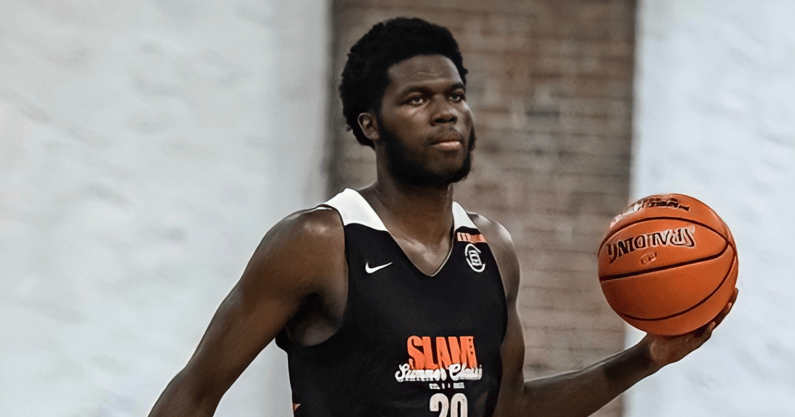 Chris Livingston, a 6-foot-6 small forward out of Akron (Ohio) Oak Hill Academy is no longer being pursued by Memphis, sources told On3.
Livingston, the no. 4 overall prospect in the On3 100, announced a top four of Kentucky, Tennessee State, Memphis, and Georgetown in late August. Livingston told On3 he will also consider the NBA G-League.
Livingston has taken official visits to Kentucky, Tennessee State, and Georgetown. He was planning on taking an unofficial visit to see the Memphis Tigers on Sept. 24-25. That visit will obviously no longer take place.
Furthermore, Kentucky will receive a second official visit on Oct. 9th. Livingston will make a decision on Oct. 15, his birthday.
A second official visit is always a good sign and it's hard to see the Wildcats not winning this battle. Kentucky brought its full staff in to meet with Livingston yesterday on the first day of the opening of the recruiting live period.
On3 spoke to Chris Livingston in a previous interview to get his thoughts on each program recruiting him.
Livingston on Kentucky's history
"The history, and the formula of how the make pros…development," Livingston said. "Coach (John) Calipari has a fiery coaching style and believes in his players. He has a special connection with his players while they're there, you know not just being a coach but being a mentor at the same time. The history, culture, fan base…all of that plays into what makes Kentucky."
Livingston also spoke highly of Georgetown, saying "they made me feel like a family…Patrick Ewing is such a legend…I feel like he could be someone I could be developed under and coached under, not just as a player but as a person.