Micah Parsons updates health following COVID-19 positive case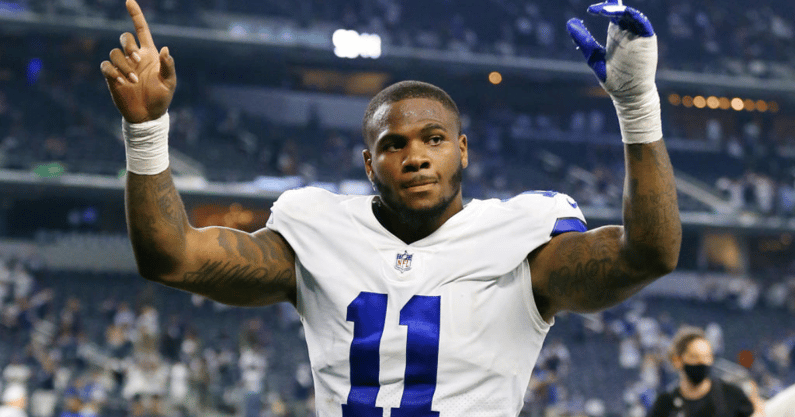 Micah Parsons was one of several Dallas Cowboys' players to test positive for COVID-19 as the regular season came to an end and the team began to look toward playoffs.
The unanimous All-Pro rookie linebacker out of Penn State was asked about his symptoms following illness.
"Yeah I had some fatigue, some muscle aches, soar throat, some congestion," Parsons said. "I would think it was the cold, but it turns out I had COVID. The weather was changing around Dallas so much, so I thought it could have been that."
The Dallas Cowboys' star defender made a point to emphasize that he feels better than ever after the extra week of rest and hopes it will translate onto the field against the San Francisco 49ers.
"From a standpoint on coming back, I feel great. I got a whole bunch of rest, Micah Parsons added. "I feel like I had an extra bye week some of the other guys didn't get. So I feel refreshed. I like how I played coming off our last bye week so hopefully we can follow up with that."
Parsons was one of the biggest revelations on Dan Quinn's talented defense during the regular season. The first-round pick heads into the postseason with 64 solo tackles, 13 sacks and three forced fumbles.
Micah Parsons reveals conversation with Cowboys' legend
Parsons has put together one of the most prolific seasons for any Dallas Cowboys' rookie player in the history of the franchise.
Naturally, Micah Parsons has garnered attention both locally and nationally, but he's remained humble and constantly expresses to grow his game and learn from those who came before him.
Michal Gehlken covers the Cowboys and recently shared an interaction between Micah Parsons and one of the biggest legends in recent Dallas history.
"When preparing for first NFL playoff game, Cowboys LB Micah Parsons had lunch Tuesday with Cowboys great DeMarcus Ware. "I got to talk to him about the preparation and what it takes, the mentality that comes with playoffs and things like that." Got his mind right for 49ers," Gehlken tweeted.
The Dallas Cowboys are slated to battle the San Francisco 49ers in the Wildcard round of the NFC playoffs and defensive coordinator Dan Quinn didn't shy away from the unique challenges due to the coaching style of the upcoming opponent.
"He's tough, he's gritty, he knows how to attack. He really does attack the entire field," Quinn said of Kyle Shanahan. "It'll be a tough matchup, but one we're certainly looking forward to."