Milos Uzan, 2022 4-star, cuts list to 4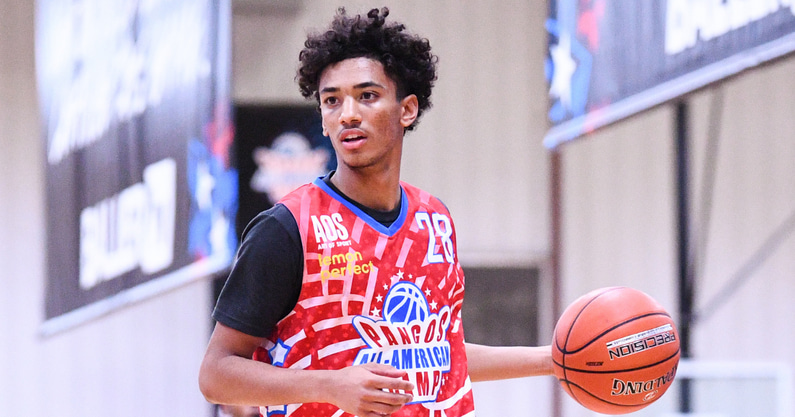 Milos Uzan, a 6-foot-4 point guard out of Las Vegas (Nev.) Dream City Christian tells On3 he is down to four schools – UNLV, Utah, Oklahoma, and Cal.
Uzan has officially visited Utah, Oklahoma, and UNLV so far. He will see Cal officially on Oct. 1. Uzan says he plans to make a decision in a couple of weeks.
Milos Uzan will no longer consider USC, Creighton, St. Mary's, and Arizona State.
Uzan discussed each option with On3 in a previous interview.
Uzan on UNLV
"I think it would be pretty special (to stay home)," Uzan said. "All your friends and your people could come to the games. I feel like it's cooler to play close to home and I like their coaching staff. I went on an unofficial the other day. They have nice facilities too. It hasn't been packed in a long time, so it would be cool to be the reason why you know and get some wins."
Uzan on Utah
"I like Coach (Craig) Smith," Uzan said. "The assistant coach grew up with my dad…Coach (DeMarlo) Slocum. They went to high school together. So he's pretty much like family. I heard they have a pretty nice facility up there. I think if you go to Salt Lake, there's pretty much only basically around you so you can't get sidetracked."
Uzan on Oklahoma
"They came later in the process," Uzan said. "I like (Porter) Moser though. He seems like a pretty cool dude. He FaceTimes me a lot. They seem like they really need a point guard. If I had to come up with a top four or something, they would probably be in it. I think their assistant coach (KT) Turner really likes me. He's always telling me how good of a coach Porter is and how much he develops his players. I feel like that's important to me as well."
Uzan on Cal
"(Mark) Fox coached my AAU coach at UNR (University of Nevada-Reno)," Uzan said. "My AAU coach always talks highly about him. He told me the two guys he had on his team, ended up going to the league. They would definitely be in the (top) four mix as well."