Minnesota Vikings make historic interview request for Philadelphia Eagles executive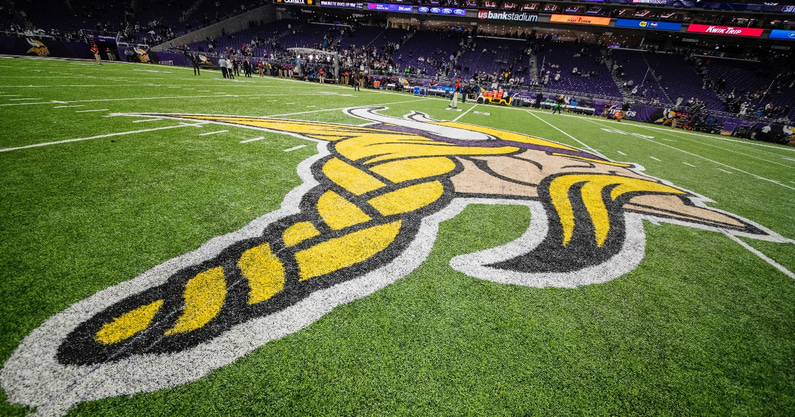 The Minnesota Vikings are in search of a new general manager, and they have made a significant interview request for the vacancy: Philadelphia Eagles vice president of football operations Catherine Raiche. The news was reported early Thursday morning by Adam Schefter of ESPN and Mike Garafolo of the NFL Network. 
The NFL insiders believe the request for an interview with a woman for a GM position is the first in NFL history. 
Former Eagles owner Leonard Tose promoted his daughter, Susan Tose Spencer, to GM for the team from 1983-85. She was a vice president and counsel for the team prior to her in-house promotion by her father.
Canadian-born Raiche, 33, is from Montreal, Quebec and was hired by Philadelphia in 2019 as football operations coordinator. In May 2021, the Eagles promoted her to her current position, making her the highest-ranking woman in the NFL.
Raiche holds a law degree from the he Université de Sherbrooke and began her legal career in business law in 2012. She started working in sports law for the Montreal Alouettes of the CFL as an intern in 2015 and was quickly promoted to their coordinator of football administration within the year. She ultimately became assistant general manager in 2017. Over the next two years she worked for the Toronto Argonauts (CFL) and the Tampa Bay Vipers (XFL) before moving to the NFL.
Vikings looking to right the ship after a couple bad years
In addition to Raiche, the Vikings are reportedly interviewing at least six other candidates, per TwinCities.com, including Philadelphia director of player personnel Brandon Brown, Tampa Bay Buccaneers vice president of player personnel John Spytek, Cleveland Browns vice president of football operations Kewsi Adofo-Mensah, Cleveland vice president of player personnel Glenn Cook, New England Patriots player personnel consultant Eliot Wolf and Kansas City Chiefs director of player personnel Ryan Poles.
They are conducting interviews to replace former GM Rick Spielman. Additionally, Minnesota is searching for a replacement for former head coach Mike Zimmer. Vikings owners Zygi and Mark Wilf fired the two men on Monday after the Vikings finished the 2021 season 8-9 and missed the playoffs for the second consecutive year.