Must watch storylines from this weekend's official visits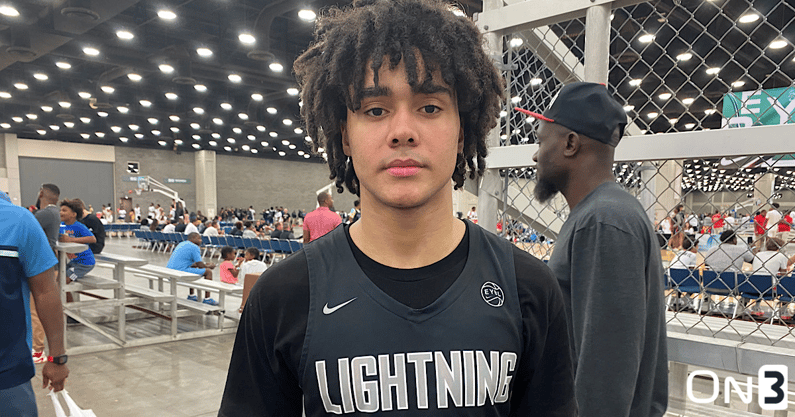 Fall visits have to be an excruciating period for college coaches. For the 48 hours, the recruit is on your campus, everything is great. No other programs can get their hands on the player, and almost no one, in the history of official visits has had a bad time.
That said, most players visit other schools as well. Sure, every college has a pecking order and brings other players on campus as well, but for the 48 hours, your clear number one is on someone else campus, which brings a lot of reflection.
Here are some storylines I'm tracking this recruiting weekend.
Elliot Cadeau visits Texas Tech
Elliot Cadeau is a 2024 On3 consensus five-star, On3s No. 14 player in the class. The jet-quick point guard transferred to nationally ranked Branson (MO) Link Academy. Cadeau played up on the 17u level with the New Heights Lightning. During Peach Jam, Cadeau averaged 6.2 assists with a 55.1 effective shooting percentage and 38.5 percent from three.
What makes this visit interesting is the overwhelming talk that Cadeau may come out in the 2023 class. The point guard has two official visits set, Texas Tech and North Carolina. Cadeau has consistently stated he grew up a fan of Texas Tech because the year they made the national championship game was the year he really started watching basketball. North Carolina, who will bring him in on 10/7, has been very present in recruiting Cadeau.
Each of these schools has staying power.
Cincinnati with an interesting haul
This is officially Cincinnati shooting their shot. The Bearcats have a pair of 2023 On3 Consensus four-stars on campus this weekend, each with its own storyline.
Arrinten Page came out with a final four schools, Southern California, Indiana, and Miami joined Cincinnati. Page is a high school teammate with No. 2 ranked Isaiah Collier, and there has been talk of the two teaming up in college. Southern California and Cincinnati are the only two programs that overlap on the lists. This is Page's second official visit to Cincinnati.
Point guard Jizzle James is the other player coming in. He is the son of former NFL Pro-Bowler Edgerrin James and fits the mold of a 'Wes Miller-type guard.' The Bearcats are looking to bring in two point guards in this class, James and Collier. James has long been thought of as a Georgia lean; Miller and crew will have their chance this weekend.
The fascinating storyline here is, can Cincinnati land either of these players?
Kaden Cooper visits Alabama
People know Alabama for its 'let it fly' style of play. The Crimson Tide attempted 29.9 threes per game last season, finishing eighth in the country. So the fact they are the favorites to land four-star wing Davin Cosby, and they're still pursuing Kaden Cooper should not come as a surprise.
Cooper is the 2023 On3 Consensus No. 42 player. The 6-foot-5 wing averaged just over ten points, and three threes attempted per game on the Adidas 3SSB Circuit this summer. He had a 45.9 effective field goal percentage. Cooper has also taken official visits to Oklahoma, Kansas, LSU, and Gonzaga.