NCAA eyeing temporary change to address roster issues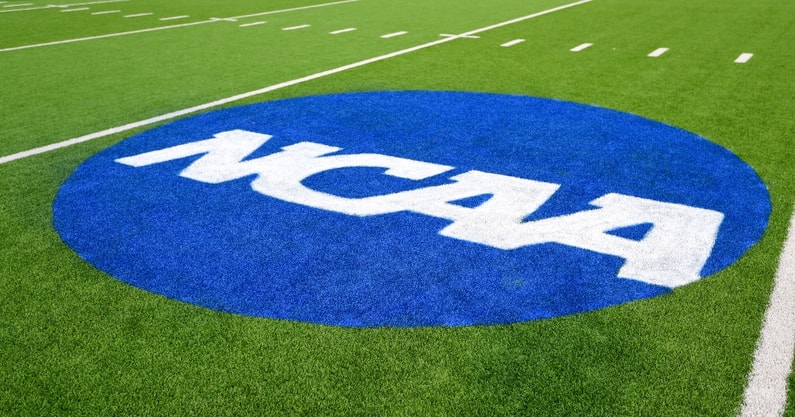 A temporary waiver that will allow programs to sign up to seven additional players in a class to replace up to seven transfers in the 2022 recruiting cycle could be passed next month. The NCAA proposal will allow college football programs to sign more than 25 players in a recruiting class as a means of replacing outgoing transfers.
The measure won't come up for discussion until the Oct 5-6 meeting of the NCAA Council, chair Shane Lyons told CBS Sports' Dennis Dodd.
The waiver would expand the 2022 signing class four months before the early-signing period starts.
The proposal is an effect of the NCAA ratifying one-time transfer legislation in the spring, allowing Division I athletes in football and basketball to transfer once without sitting out a season. 
Currently, any incoming transfers count against the 25-man limit of a program's signing class. This has led to smaller recruiting classes out of high schools, as schools turn to the transfer portal to fill signing classes. In an extreme example, Texas State didn't sign a single high school recruit in the 2021 recruiting class, opting to fill their class with transfers.
As a result of the legislation there has been a massive uptick in transfers in college football, complicating roster management for staffs, especially first-year staffs dealing with outgoing transfers.
Roster management has gotten especially complicated after players were given an extra year of eligibility in 2020 due to COVID-19. That extra year did not count against the 85-scholarship maximum, meaning coaches could be carrying over 100 players on scholarship in 2021.
Allowing a 32-recruit limit allows coaches to "mitigate but not solve," the problem.
Transfers finding success across NCAA
On3's Director of Scouting Charles Power highlighted transfers across the country finding success in new homes.
"Many impact newcomers at other positions are coming by way of intra-Power 5 transfers," Power said. "Several of those transferred away from crowded position rooms, seeking more playing time and opportunities. It's the same logic of most quarterback transfers, just applied across other positions."
Power highlighted Alabama wide receiver Jameson Williams, UCLA running back Zach Charbonnet and Florida State pass rusher Jermaine Johnson as three transfers having success in new homes. Williams transferred to Alabama from Ohio State, Charbonnet transferred to UCLA from Michigan and Johnson transferred from Georgia to Florida State.