NCAA Tournament Odds: Point spreads for Sunday March Madness slate released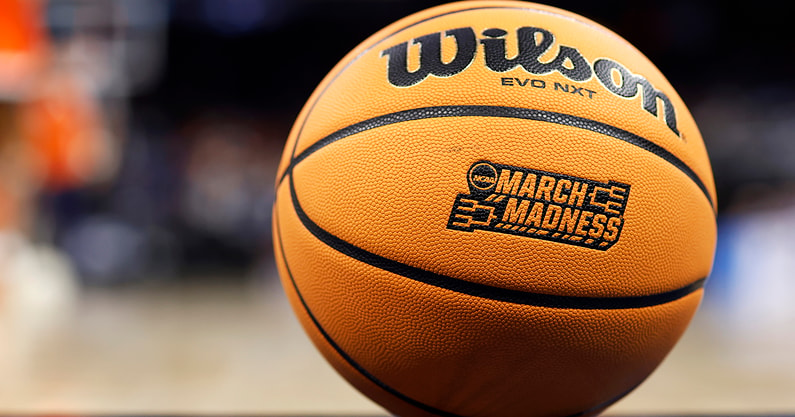 One of the biggest upset-filled first-rounds of the NCAA Tournament has come to a close, but we're just getting started.
Saturday plays host to eight Round of 32 games featuring two March Madness Cinderella's — 13-seed Furman and 15-seed Princeton. The Paladins tip-off the second round against 5-seed San Diego State, while the Tigers and matched up against Missouri later in the afternoon.
Need help figuring out which teams to go with? Vegas Insider has you covered with its entire list of point spreads for the first half of the second round.
A couple of Blue Bloods (Kansas and Duke) come in as -3.5-point favorites, but other than that, Vegas expects the day to be fairly clean with little to no upsets. Duke, a 5-seed, is favored over 4-seeded Tennessee — but that's the only upset leeway they've given us on paper.
March Madness is in full swing and three double-digit seeds are in action. Furman and Princeton were the biggest names of Thursday's slate but 10-seeded Penn State has been playing as well as anyone over the past month. Two other double-digit seeds (11 Pitt, 16 Fairleigh Dickinson) will be in action on Sunday.
Action will tip-off between Furman and San Diego State at 12:10 p.m. ET on CBS as the Paladins look to become the seventh 13-seed to advance to the second weekend since the tournament's expansion. Princeton will look to do the same as the third-straight 15-seed to make it that far in as many years, joining Oral Roberts (2021) and Saint Peter's (2022).
Check out all of Vegas' point spreads from each of Saturday's eight games below. The winners will advance to next week's Sweet 16.
*All times in Eastern Standard Time (ET)
Furman vs. San Diego State (CBS, 12:10 p.m.)
Spread: SDSU -5.5
ML: SDSU -240, Furman +210
O/U: 137.5
Duke vs. Tennessee (CBS, 2:40 p.m.)
Spread: Duke -3.5
ML: Duke -170, Tennessee +160
O/U: 128.5
Kansas vs. Arkansas (CBS, 5:15 p.m.)
Spread: Kansas -3.5
ML: Kansas -160, Arkansas +145
O/U: 142.5
Missouri vs. Princeton (TNT, 6:10 p.m.)
Spread: Missouri -6.5
ML: Missouri -275, Princeton +225
O/U: 148.5
Houston vs. Auburn (TBS, 7:10 p.m.)
Spread: Houston -5
ML: Houston -235, Auburn +210
O/U: 131.5
Texas vs. Penn State (CBS, 7:45 p.m.)
Spread: Texas -5.5
ML: Texas -240, Penn State +220
O/U: 138.5
UCLA vs. Northwestern (TNT, 8:40 p.m.)
Spread: UCLA -7.5
ML: UCLA -320, Northwestern +290
O/U: 126.5
Alabama vs. Maryland (TBS, 9:40 p.m.)
Spread: Alabama -9
ML: Alabama -400, Maryland +350
O/U: 143.5