New AP Top 25 Poll released with big changes after action-packed third week of college basketball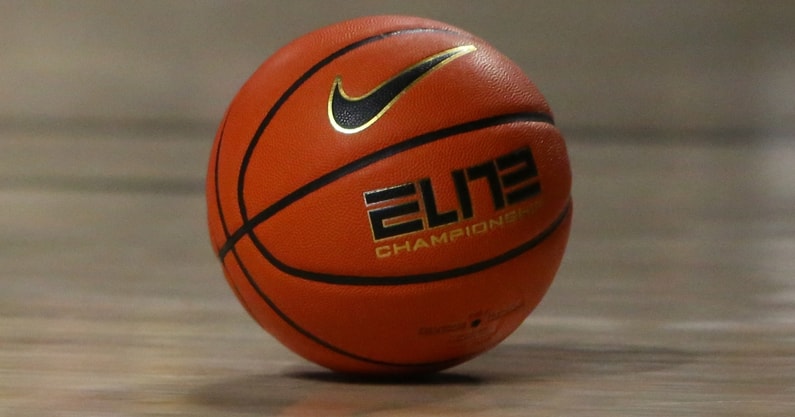 The third week of college basketball's regular season featured Thanksgiving, lots of holiday tournaments and even more upsets among teams ranked in last week's AP Top 25 Poll. 12 ranked teams played at least one game against another ranked opponent this week, leading to even more significant changes in this week's rankings.
The top ten featured plenty of surprises, and you didn't have to look far to find them. North Carolina entered the week ranked as the top team, but the Tar Heels went 1-2 with losses against Iowa State and No. 18 Alabama. That marked one of three ranked contests for Alabama, who also defeated No. 12 Michigan State while losing to No. 20 UConn.
No. 3 Kansas lost to No. 22 Tennessee, while No. 6 Gonzaga lost to No. 24 Purdue. It was a banner week for the Boilermakers, who went 3-0 with victories over West Virginia and No. 8 Duke in addition to knocking off Gonzaga.
CLICK HERE to subscribe for FREE to the On3 YouTube channel
No. 9 Arkansas won two games this week, but the Razorbacks also lost their first game of the year in a loss against No. 10 Creighton. For Creighton, the Bluejays had a loaded week with wins against Arkansas and No. 21 Texas Tech, while losing to No. 14 Arizona.
No. 17 San Diego State lost both of the ranked games it played in, falling against both Arkansas and Arizona.
In the end, 14 AP-ranked teams went undefeated during the third week of the season. Eight teams suffered one loss, while three teams picked up two losses on the week. With so many ranked contests and a plethora of upsets across college basketball, the AP Poll has undergone major changes yet again.
Updated AP Poll after college basketball's third week
Houston (6-0) (45 first-place votes)
Texas (5-0) (8)
Virginia (5-0) (2)
Arizona (6-0)
Purdue (6-0) (8)
Baylor (5-1)
Creighton (6-1)
UConn (8-0)
Kansas (6-1)
Indiana (6-0)
Arkansas (6-1)
Alabama (5-1)
Tennessee (5-1)
Gonzaga (5-2)
Auburn (7-0)
Illinois (5-1)
Duke (6-2)
North Carolina (5-2)
Kentucky (4-2)
Michigan State (5-2)
UCLA (5-2)
Maryland (6-0)
Iowa State (5-1)
San Diego State (4-2)
Ohio State (5-1)
NOTE: Arkansas and Alabama are tied at No. 11 in this week's rankings.
This week's poll sees some notable jumps into the top ten. Arizona rose ten spots up to No. 4, while Purdue leaped 19 spots to No. 5 and UConn rose 12 spots up to No. 8. Alabama (7) Tennessee (9) both saw significant rises as well. North Carolina dropped 17 spots down to No. 18, while Kansas (6), Gonzaga (8), Duke (9), Kentucky (4), Michigan State (8) and San Diego State (7) saw major falls as well.
There are two new teams in this week's AP Top 25 rankings, as Iowa State joins at No. 23 and Ohio State joins at No. 25. They take the places of Texas Tech (previously No. 21) and Iowa (previously No. 25), both of which fell out of the top 25.
TCU was the top vote-getting team not ranked, with 45. Iowa (31), Charleston (20), West Virginia (14), Mississippi State (12), Texas Tech (11), Michigan (8), Wisconsin (6), Arizona State (6), UNLV (6), Miami (5), Missouri (2), Oklahoma (2), St. John's (1), Virginia Tech (1), New Mexico (1) and Kansas State (1) also received votes this week.