New On3 Recruiting Prediction Machine pick for Arch Manning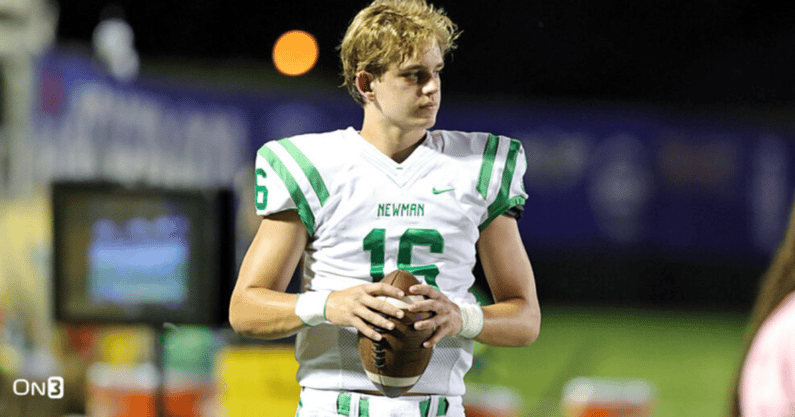 Five-Star Plus+ quarterback Arch Manning has taken his three official visits to Alabama, Georgia and Texas.With a recruitment that has operated on his own clock, Manning is believed to be entering decision mode soon, even though a commitment timeline is not entirely known.
He has a lot to consider from his three official visits and previous trips to those three schools, and has been taking his time to vet all options.
But one team has finally separated itself.
I am putting in a pick for Texas with 70% confidence to land Manning on the On3 Recruiting Prediction Machine.
This was always going to be a Texas vs. Georgia race to the finish for me, and I feel Texas has enough buzz coming off his official visit that I can now make a confident pick. This has been a tight race, but the Longhorns are in good position based on what I'm hearing.
The official visit this past weekend to Texas really answered Manning's questions he had about the program.
His relationship with head coach Steve Sarkisian — which has been strong going to back to when Sarkisian was at Alabama — is another major reason why the Longhorns are my pick to land Manning. The two have a great relationship and Manning is a believer in Sarkisian's ability to develop quarterbacks.
Manning's high school teammate, Will Randle, committed to the Longhorns last week, but I don't believe that will factor into the decision.
The race is not over yet. Manning still does not have a timetable to announce his decision. But the decision is coming soon, and I expect it to be for Texas.
Arch Manning Scouting Summary
The On3 Scouting Summary for Arch Manning is the following:
Possesses a pure throwing motion with one of the quickest releases we've seen from a high school quarterback prospect. Those mechanics pair with a strong arm to make Manning one of the more natural and accurate passers in the 2023 cycle. Has the ability to carve up opposing defenses from inside the pocket or outside of structure when things break down. Shows innate field vision for his age with the ability to find open receivers while making second-reaction plays. An above average athlete for the position with polished footwork and the capability of picking up yards in scramble situations. Has filled out a big frame over his high school career, entering his junior year as the most physically developed top quarterback in the 2023 cycle. Also carries a substantial mental load for a junior quarterback with the responsibility of setting protections.