Quinn Ewers signs huge NIL deal worth more than $1 million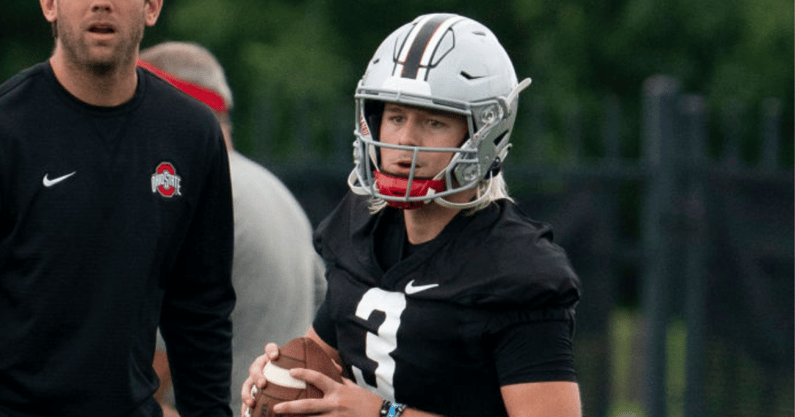 Two months ago to the day, many people were wondering what NIL was going to look like within the college athletics landscape. Could athletes in their teens and early twenties really become millionaires? There is no better example of that than Ohio State freshman quarterback Quinn Ewers.
The young man, who already has turned eyes when he became the first high school recruit to leave high school early and reclassify to enroll at OSU, will now be signing his third monster marketing deal within the last few weeks. Earlier in August, Ewers announced his first endorsement deal with Holy Kombucha, a beverage company located in his home state of Texas, which included a both cash and equity aspect. Just a few weeks later, Rickart Automative in Columbus outfitted Quinn in a brand new, super-charged, F-250 Tremor that was custom made specifically for the freshman quarterback.
But today, the monster was announced- a three year, 1.4 million dollar autograph singing deal with GTSM. A leading autograph dealer already working with big name athletes across the country. It sure doesn't seem like Quinn Ewers didn't know what he was leaving high school early for! 

What long term impact does this have on high school recruits? I think Ewers will be looked on as the player that paved the way for top tier recruits to benefit from premier NIL deals before they even receive their high school diploma.
While almost every state has rules in place preventing high school athletes from profiting off their name, image, and likeness, reclassifying and enrolling early will likely be the quickest way around that until state legislation is changed. We can expect schools to be lobbying for and seeking out ways to gain any form of competitive advantage as this continues.