On3 2024 5-Star Countdown: No. 3, DL Justin Scott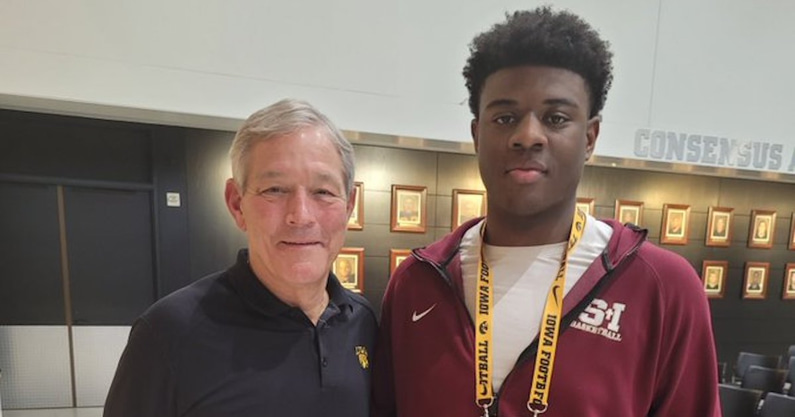 As the 2022 recruiting cycle (mostly) closed in February, the attention shifted to the Class of 2023. But not completely. Schools across the country are already in the thick of things with the sophomore class, with top-end prospects already racking up double-digit offer lists. Those players won't be able to sign for a minimum of 21 months, but getting in early on their recruitment is becoming a bigger priority than ever.
As the 2024 class is just finishing their first or second season of varsity football, their skill sets — and ultimately evaluations — will change drastically in the next two years. The physical transformations that happen in between sophomore and junior season are the biggest at any point in the recruiting process. That makes it challenging to nail down the truly elite prospects that deserve five-star status. As such, On3 has given out just three of those honors in its initial full ranking of the 2024 class.
No. 3 on that list is Chicago (Ill.) St. Ignatius defensive lineman Justin Scott. The 6-foot-5, 310-pounder holds early offers from Tennessee, Missouri, Iowa State, Iowa and more. And that list will only grow from here.
Justin Scott Scouting Summary
"Naturally-gifted defensive tackle with rare movement skills at 6-foot-5, 300 pounds. A twitchy, explosive athlete who runs like a much smaller player. Chases down plays from the back side and runs sideline-to-sideline with ease. A loose, fluid mover with natural flexibility. Shows his natural explosion as a finisher. New to football, playing his first season at the varsity level as a sophomore. Has a background as a soccer and basketball player. Will need to continue developing from a technical aspect, particularly with his hands. Rapid ascension and quick improvement point to a high ceiling." — Charles Power, On3 Director of Scouting and Rankings