On3 announces NIL University: A playbook for student-athletes to navigate Name, Image and Likeness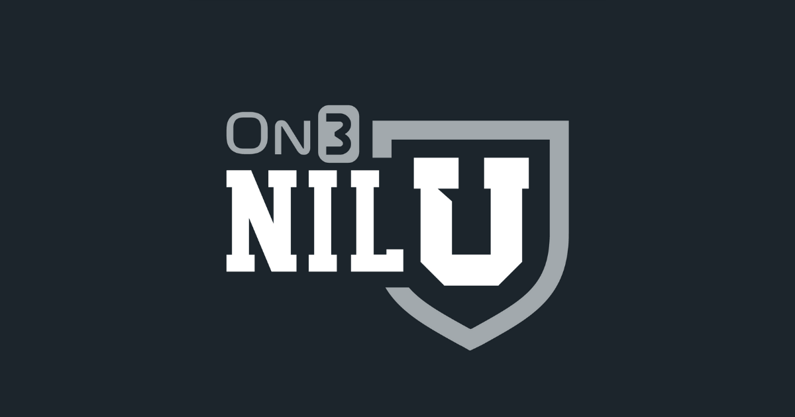 On3.com's NIL University (NIL U) provides a playbook for NCAA student-athletes to safely and successfully navigate the new frontier of Name, Image and Likeness.
Whether it's how to pursue and maximize NIL opportunities while growing brand influence or avoiding the pitfalls that many will encounter as early-stage celebrities and entrepreneurs, NIL U aims to furnish student-athletes with unparalleled education and advice through first-hand experience and one-of-a-kind online learning tools.
On3 has hired current Tennessee Volunteers wide receiver Grant Frerking as NIL U's president. It's a move that falls in line with the vision of On3 CEO Shannon Terry.
"We have always believed that information and knowledge have been an essential ingredient in the recruiting process for student-athletes and their families," Terry said. "Our companies (Rivals.com, 247Sports and now On3) have always placed a premium on providing a transparent platform, which has created more accountability in the recruiting process.
"It is important for us to do more for student-athletes going forward, providing them a wide array of data, information and best practices that will speed up their path as entrepreneurs and professionals. On3 is determined to devote significant resources to the athletes and their families while helping them through this stage of life."
Frerking, who will be a redshirt senior this fall in Knoxville, is a perfect fit for the role. Frerking has direct experience with NIL as a player, and he is a long-time entrepreneur who already has grown an agricultural products business in his home state of Georgia to seven figures in annual sales.
"On the forefront of one of the largest changes in college athletics history, the opportunity to not only educate student-athletes but also advise parents, mentors, coaches and companies on the unique opportunities to create sustainable value is unparalleled," Frerking said. "With the backing of On3, NIL U will be positioned to be the leader in complete student-athlete education through high-level content across a variety of platforms. Joining Shannon Terry, a fearless entrepreneur who has built some of the most profitable sports media sites in the world, provides countless opportunities to take the college athletics landscape by storm."
Terry calls Frerking "the ideal leader" for NIL U.
"Grant is a successful entrepreneur in his own right, an active speaker on NIL and already an advisor to student-athletes throughout college football," Terry said. "And he's done all of this while playing wide receiver for the University of Tennessee. There's no one more qualified and no one who knows the needs of today's college athletes better.
"NIL U is built entirely for the student-athlete. It is our way to give back and provide an additional layer of life skills and an early-stage entrepreneurial playbook. We have talked to so many professional athletes over the decades that tell us they didn't learn these skills until later in life, and in some cases, after it was too late. We believe that recent NIL legislation gives student-athletes a 10-year head start on learning life and entrepreneurial skills that will help them grow whether they enter the job market or become a professional athlete." 
In its initial iteration, NIL U will focus on three primary pillars: education, communication and brand influence and marketing.
NIL U INFO:
President: Grant Frerking (received a degree in Supply Chain Management and Leadership from Tennessee in 2021, set to earn Masters in 2023) 
Social: Twitter and Instagram @ON3NILU
Website URL: http://on3/nilu