On3 Releases Recruiting Prediction Machine (RPM)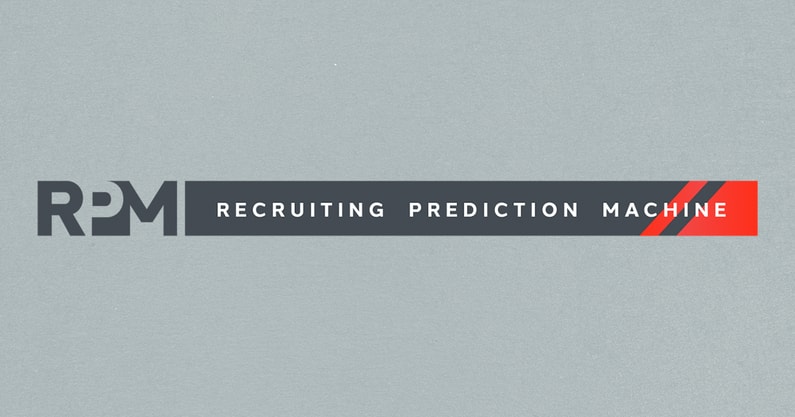 We are proud to release the first version of the Recruiting Prediction Machine (RPM). The On3 engineering group teamed up with Spiny.ai to create the industry's first algorithm and machine learning-based product to predict where athletes will attend college. 
When we created the Crystal Ball about 10 years ago, we knew we had developed a product that would forever change the industry. While the Crystal Ball has been an incredible tool for fans, coaches and media, it was time to build the next evolution. After ten years of research and progress by our team, that is exactly what we have done. 
We started from the ground up and built an entirely new product that utilizes data, human expertise and machine learning.
Highlights of On3's Recruiting Prediction Machine:
Combines data and expert predictions on an AI platform.
V1 release December 2021 with V2 scheduled in Q2 of 2022
Algorithm is built to learn from past results; therefore, accuracy will continue to improve over time.

For example, it has the capabilities to learn trends like a coach's success (or lack thereof) with a specific high school or region, the importance of an unofficial visit, and how valuable social media sentiment really is.

On3 is removing the manually controlled  "school interest" section with the RPM prediction.
Expertise and data used for the RPM algorithm:
Insight and inputted predictions from industry experts:

On3 National Recruiting Insiders
On3 Fan Site Recruiting Insiders
Industry experts with proven track records (Outside of On3 staff)

Visits (by the player and by coaches):

Official Visits 
Unofficial Visits
Coaches Visits

Sentiment, analyzed by machine-learning:

Social sentiment from the athlete
Media sentiment

Data of previous related outcomes:

Geographic Data
Coaching Staff historical data
State historical data
High School historical data
RPM featured on profiles:
The RPM (Recruiting Prediction Machine) will live on player profiles in the On3 database and will constantly be updated to keep fans up-to-date.