On3 Roundtable: Making sense of the Big Ten media deal complications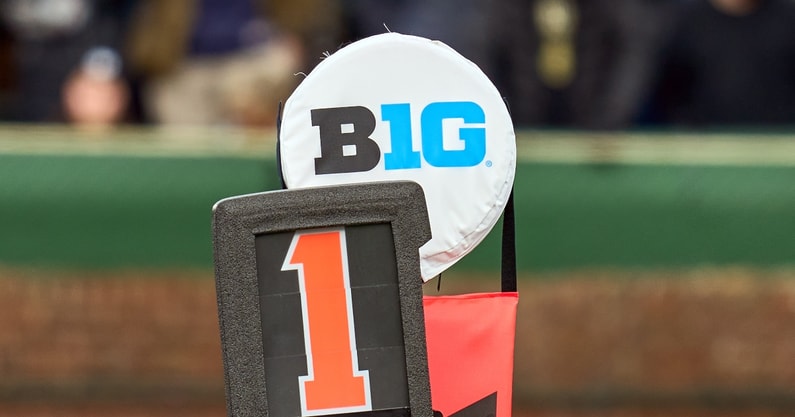 News came out this week that new Big Ten commissioner Tony Petitti has unfinished work to do on the league's TV deal left behind by his predecessor, Kevin Warren. ESPN's Pete Thamel reported that more than $70 million from the $7 billion deal announced in August remains "in flux," leading to "discontent" among coaches and athletic directors across the conference.
That has led to some scrambling on Petitti's part to get things resolved before the 2023 season begins in three months. Gold and Black's Alan Karpick joined JD PicKell for an On3 Roundtable discussion, where he expressed surprise at the recent news but also a confidence that things will get worked out.
"For a league that always has itself so buttoned-down over the years, it was surprising that some of it wasn't totally tied down," Karpick said. "The windstorm came up and blew it around a little bit and maybe it wasn't quite there. So that was a little bit surprising, but my gut feeling is the league knows what it's doing. It's got a track record and the presidents are pretty dialed in to what needs to be done."
According to Thamel, the Big Ten has still yet to complete longform contracts on the new TV deal, which includes FOX, CBS and NBC. Of the more than $70 million still in question, nearly $40 million must be paid back to FOX after Warren promised NBC the rights to the 2026 conference championship without having authority to do so.
That $40 million is on top of an additional $25 million the Big Ten still owes to FOX due to lost revenue from the shortened COVID-19 season in 2020. In total, the more than $70 million equates to about $5 million from each school.
A few Big Ten schools have already stepped up to make changes to their schedules to help secure the additional tens of million of dollars in flux from the primetime deal with NBC. The league previously did not require schools to play night games after the first week of November, but that will change this season.
Michigan State and Penn State recently agreed to play a Black Friday game on Nov. 24 that will air on NBC. Additionally, Ohio State agreed to host the Spartans on Nov. 11 in what will mark the latest home night game in school history.
That could be a sign of what is to come for the future of the conference, but Karpick reiterated that it's still in a good place moving forward.
"If you and I could predict where college football's gonna be 5-10 years from now, we'd be wealthy people," he said. "It's just so hard to tell. But it does seem like the Big Ten is still in a pretty secure position with the SEC in terms of dominating the television marketplace in the dollars coming in. But yeah, I agree. It was a little bit strange to hear that told here in the last 24 hours."
The Big Ten is set to make $1 billion annually from its TV deal, more than any other conference. The SEC is set to begin a new deal with ESPN in 2024 that is reportedly worth $300 million per season. The ACC makes $240 million annually in its current deal with ESPN.
The Big Ten is also set for another big change in 2024 when it brings in USC and UCLA from the Pac-12. That is also the same season that the College Football Playoff is set to expand to 12 teams. All that in mind, there is a lot to look forward to for the league, and the current complications with the TV deal should get worked out soon.