On300 safety Larry Turner-Gooden decommits from Arizona State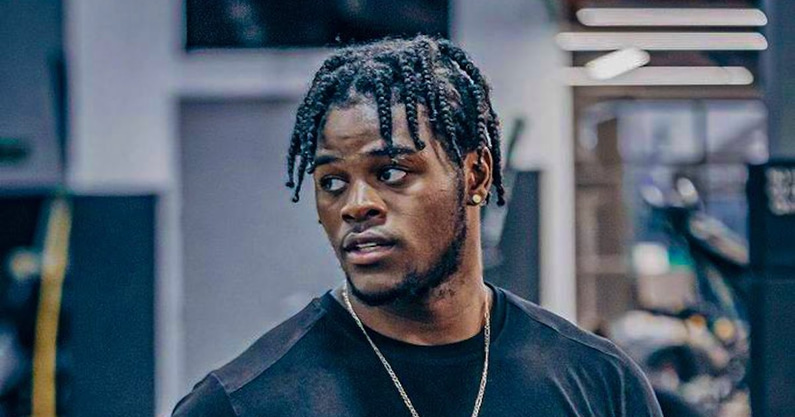 Mission Hills (Calif.) Bishop Alemany four-star safety Larry Turner-Gooden has decommitted from Arizona State on Thursday.
He is the No. 292 recruit on the On300.
The decision comes less than a week after Turner-Gooden was in State College, Pa, to watch Penn State's White Out game against Auburn.
The Nittany Lions are in the mix for Turner-Gooden, as well as Colorado, LSU, Texas and USC.
Turner-Gooden is scheduled to visit Texas in October and Arizona State in November.
The California native originally committed to Arizona State in February. He was the program's top recruit in the class and only member of the On300 to pledge his commitment to Herm Edwards' program this cycle.
But even though he committed so long ago, Turner-Gooden still listened to other schools. It looks like Penn State made him rethink some things this past weekend, and Texas may do the same in a few weeks.
This could be a major recruiting win for Penn State
Penn State already has the No. 1 ranked class in the 2022 cycle, including nine On300 players.
Flipping a four-star in Turner-Gooden would be another huge victory of many on the trail for James Franklin and his coaching staff this cycle.
And if that does happen, they will have Saturday's White Out game against Auburn to thank.
The trip to Happy Valley clearly made an impact on Turner-Gooden, who has said it was an amazing experience.
The yearly game is always an important recruiting event for Penn State. This year was no different with the Nittany Lions grabbing a commitment from a three-star 2023 cornerback and now Turner-Gooden decommitting in the aftermath.
Those two may be just the first of many pro-Penn State announcements that occur over the next few weeks because of the game.
Where does Arizona State go from here?
Larry Turner-Gooden had a visit scheduled to Arizona State for Nov. 6. It is unknown if his decommitment changes those plans.
But Turner-Gooden had been open about visiting other schools while committed so it wouldn't be surprising if Arizona State is still in the mix.
There are now only four commits in the Sun Devils recruiting class for 2022. Obviously that number will grow with time but does highlight how much a loss like Turner-Gooden will impact the strength of the 2022 group for Arizona State going forward.