PAC-12 Power Rankings updated after Week 2 of college football
Welcome back, folks, to another edition of On3's Pac-12 power rankings. This time, we're looking back at the action-packed Week 2 slate.
Most of the Pac-12 escaped the weekend undefeated, with a few schools falling in close contests against other major programs. Meanwhile, two thirds of the conference is currently ranked in the top-25, making these power rankings quite the difficult task. But below, you can see what happened on the football field for each of the 12 clubs to justify their rating.
So take a look at On3's Pac-12 power rankings as we head towards Week 3 of the college football season.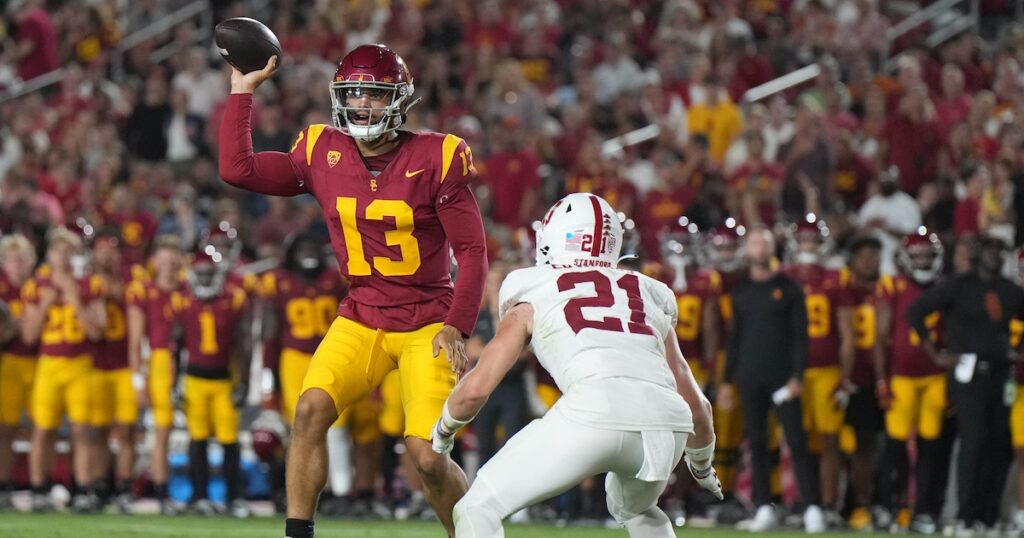 How about that Trojan offense? This USC unit may be even stronger than last year's, which featured a Heisman winner and a former Biletnikoff winner. So far, USC has scored 56 points, 66 points and 56 points again Saturday against Stanford.
Sure, the Cardinal rank much lower in these rankings compared to the Trojans, but USC still put on their best defensive performance of the season. After allowing four touchdowns to San Jose State, then half as many points to Nevada, USC again made a leap and held a Pac-12 foe to just 10 points.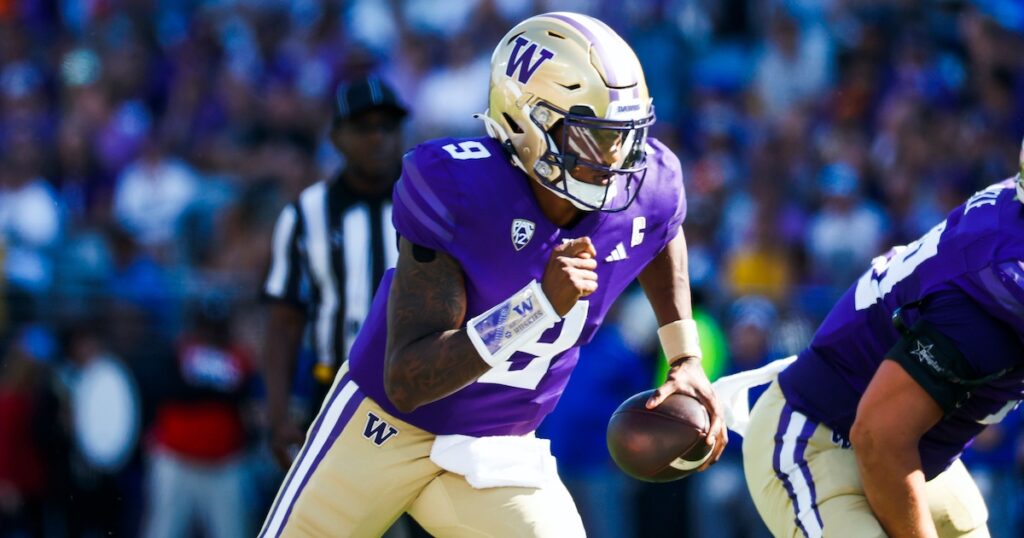 Like USC, the Huskies are torching the ground the play on. Washington has 99 points scored through just two contests — a 56-19 triumph over Boise State and a 43-10 beatdown of Tulsa. It's hard to match what Caleb Williams and the Trojans are producing, but Michael Penix and the UW offense are right there with them.
In the Tulsa win, Penix threw for 409 yards and three touchdowns — a letdown performance compared to his 450 yards and five touchdowns from the week prior. Meanwhile, star wide receiver tandem Jalen McMillan and Rome Odunze both went for 100+ yards.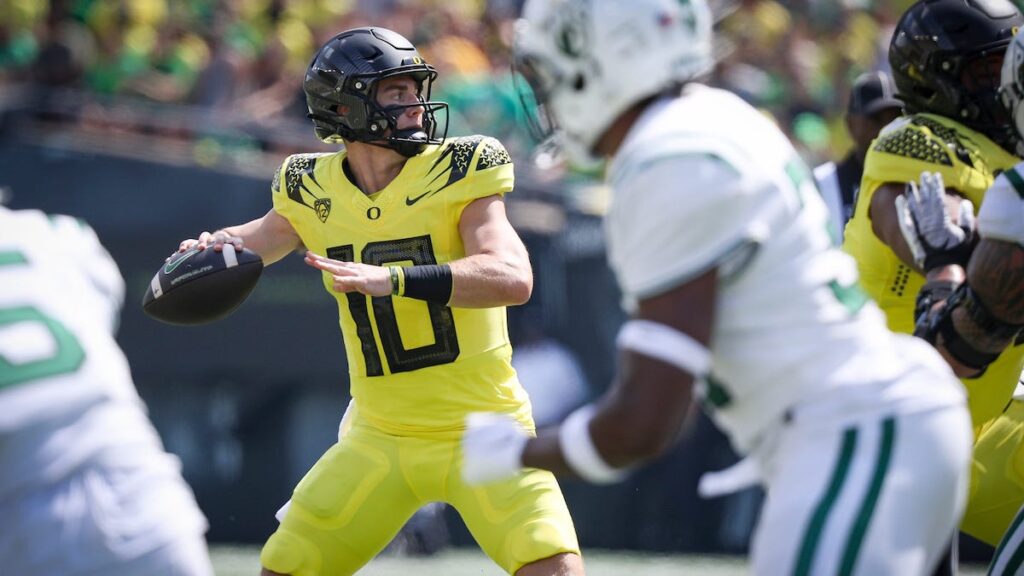 As little of a test the Ducks faced in their 81-7 season-opening win over Portland State, they faced quite a challenging one in Lubbock over the weekend. Texas Tech may not be a great ball club — especially judging by their overtime Week 1 loss to Wyoming — but they presented a daunting power conference road matchup.
The Ducks answered the bell, leaning on their potent offense, led by star veteran quarterback Bo Nix. He tossed for 359 yards and a pair of touchdowns while also finishing as the team's leading rusher at 46 yards on the ground. Like the QBs on the two teams above him, Nix ought to be a Heisman candidate for his play thus far.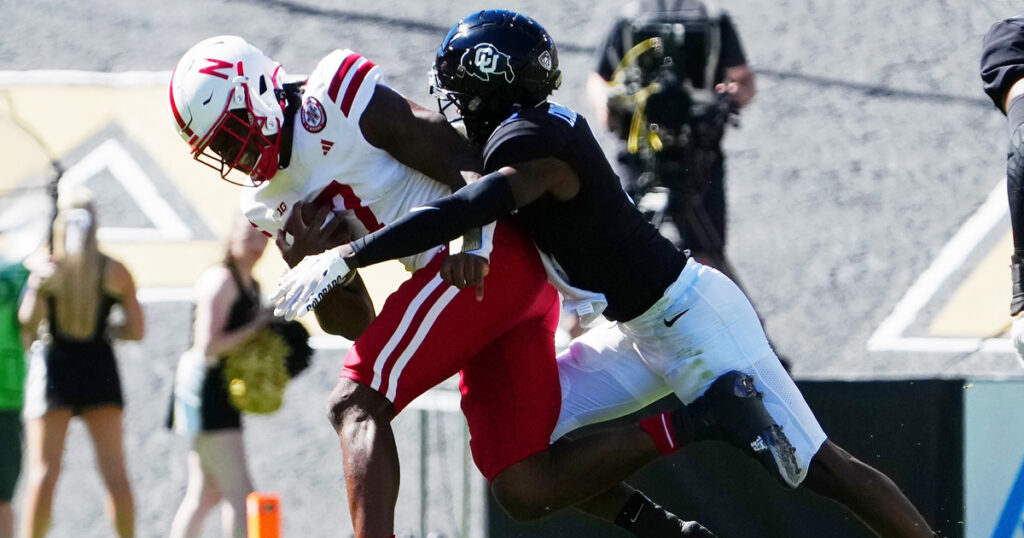 Speaking of Heisman candidates, there's a couple on this Colorado team, who just proved the Deion Sanders doubters completely wrong once again in Week 2. The TCU performance was obviously spectacular, but that was just one game. Against Nebraska, the Buffaloes showed that yes, they are all that.
Colorado didn't get off to a hot start vs. the Cornhuskers, but as the second half wore on, the Buffaloes asserted themselves as the far superior team. The final score was a lopsided and appropriate 36-14, as Shedeur Sanders had another terrific game with 393 yards and two touchdowns. He now leads the country in passing yards among players who've played in just two games.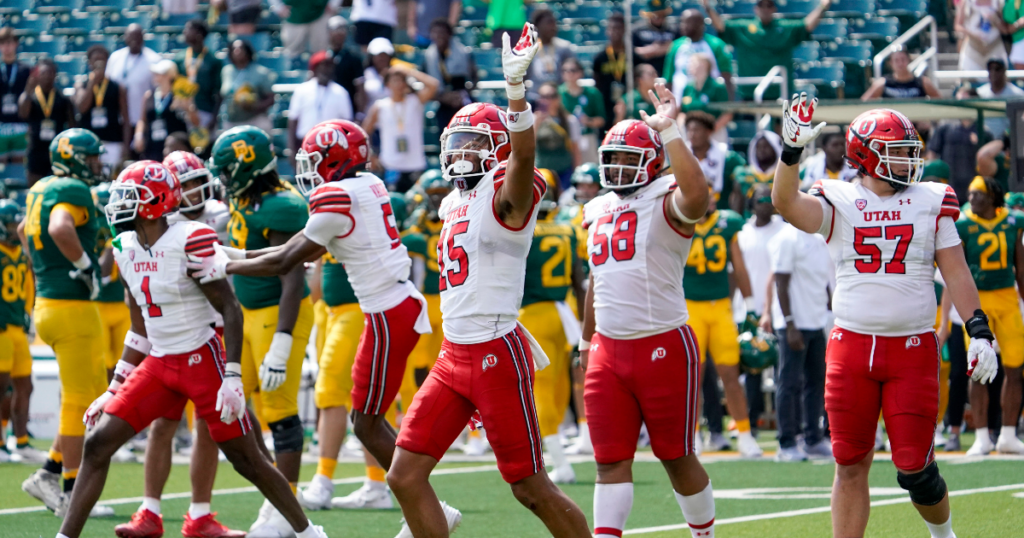 Saturday's win over Baylor certainly wasn't pretty, but that's how head coach Kyle Whittingham likes 'em. The Utes were once again without star quarterback Cam Rising and struggled to move the ball whatsoever for most of the afternoon, but made a furious push to take the late lead and seal a victory.
With two minutes to play, Utah trailed 13-6, but scored a touchdown to tie the game. On Baylor's ensuing possession, the Utes picked off a 3rd and 16 pass to set up shop for a lead-taking drive deep in Bear territory. They marched right down and scored their second touchdown in as many game minutes to ultimately come away with the 20-13 win. They were counting their lucky stars on the way out of McLane Stadium after that one.
The Cougars came away with arguably the most impressive win of the week among Pac-12 clubs by beating a ranked Wisconsin team at home by two scores, 31-22. Looking at the numbers, it's perplexing that Wazzu was able to win this one so comfortably.
Wisconsin out-gained WSU in both the pass and run game while the Cougars also committed twice as many penalties as the Badgers. The defining difference occurred in the turnover department, since Wisconsin fumbled the ball three times while Washington State did not cough up the football once.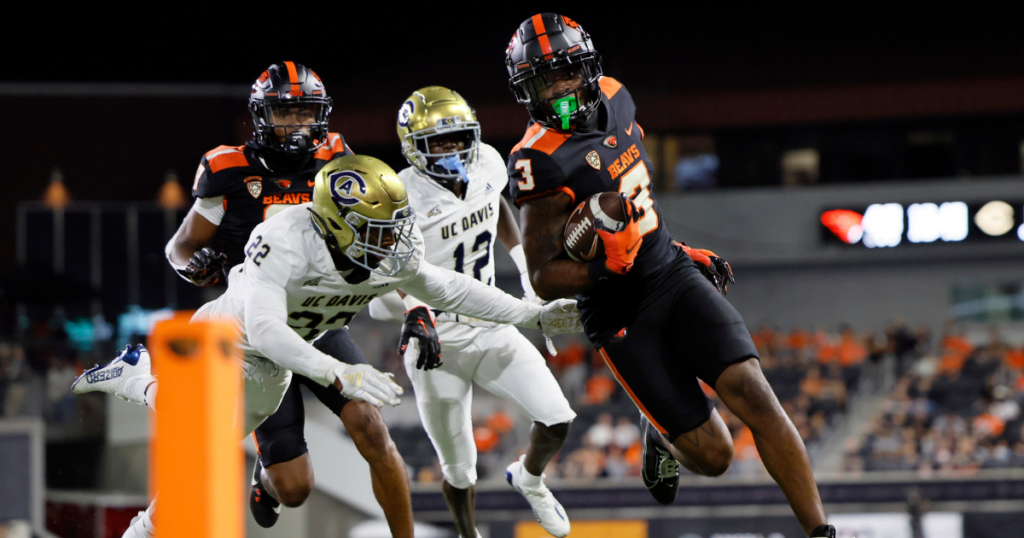 'What did we do wrong?' the Beaver fans may ask, since their team is No. 16 in the country but No. 7 in these power rankings. The answer is… nothing. The Pac-12 is just so deep that one or two excellent ball clubs had to fall down to the bottom half of the standings.
For now, that team is Oregon State, who haven't had a splashy performance just yet. The Beavers simply took care of business in Weeks 1 and 2, beating San Jose State 42-17 before handling UC Davis 55-7. We'll all know a lot more about this squad after the next two weeks, where they face San Diego State and then hit the road for their Pac-12 opener in Pullman against Washington State.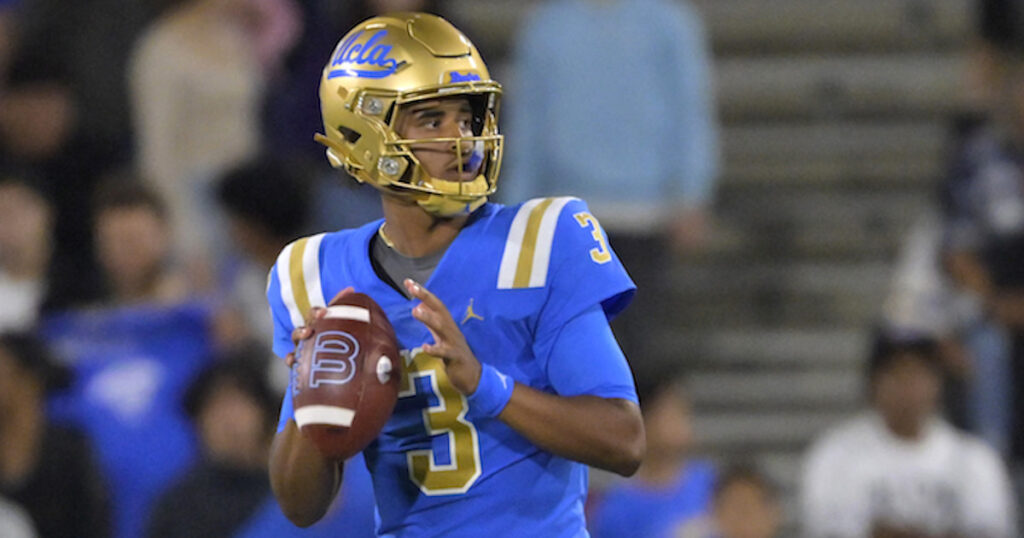 Like Oregon State, UCLA is ranked in the AP Poll but still finds themselves towards the bottom of these rankings. It seems harsh, but consider this: the Pac-12 has eight teams ranked, with the Bruins rounding out that group at No. 24. So, if the AP was doing these power rankings, UCLA would still be eighth, even though they believe the Bruins are a top-25 team.
Luckily, the Bruins will start having chances to prove their standing incorrect, as they face NC Central this week before diving head first into the following three game stint: away vs. No. 12 Utah, home vs. Washington State, and then back on the road in Corvalis against Oregon State.
If rookie Dante Moore (290 yards and three TDs) can keep up his track of development, those could be some real firecracker matchups.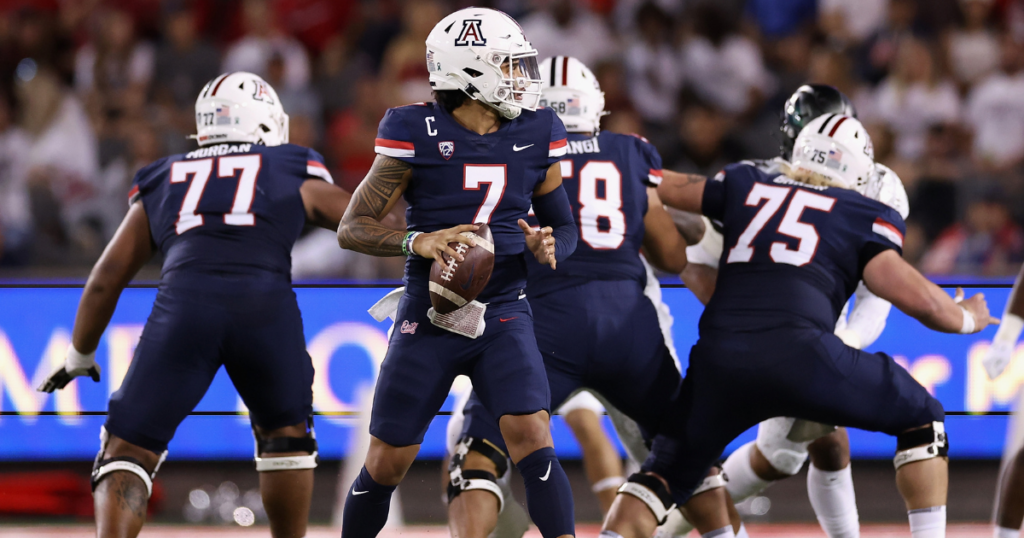 The rankings break down as simple as this: the first eight programs are AP ranked teams that are undefeated so far in 2023. Meanwhile, the bottom third of the league in this list is unranked and each have a loss.
The Wildcats get the nod here because they had one of the better losses, per se. They traveled across the 35th north parallel straight over to Starkville for a matchup with Mississippi State and held their own but eventually fell 31-24. Not a bad performance in the slightest, though, since Jayden de Laura threw for 342 yards and Arizona out-gained MSU by 124 yards.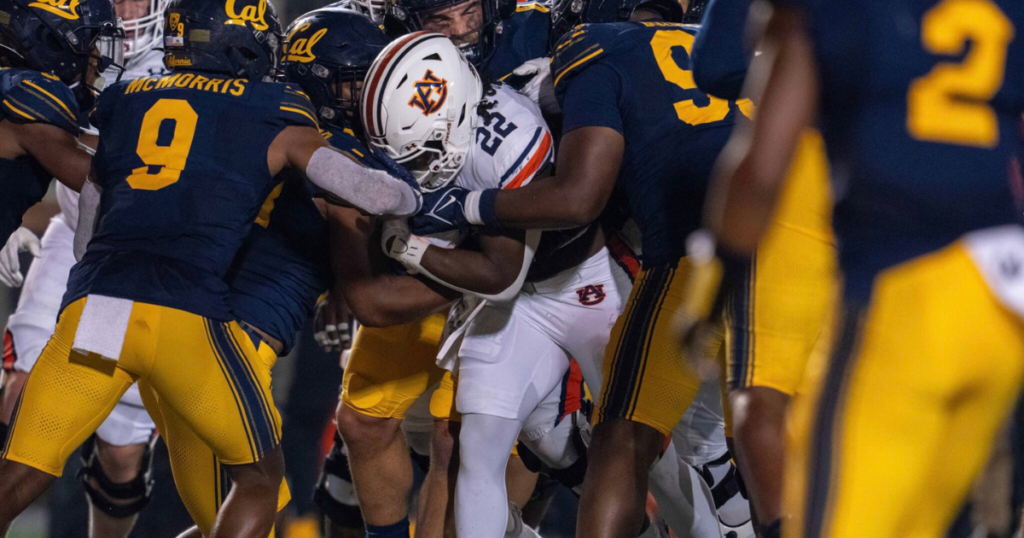 Like Arizona, Cal fell in a tight matchup against an SEC school. Instead, though, Auburn had to travel across the country into Pac-12 territory, where they narrowly came away with a victory over the Golden Bears, 14-10.
Taking place long after the sun went down back in their home state of Alabama, Auburn gave California quite the messy game, as the two QBs combined for less yards than the following Pac-12 players recorded individually this week: Sanders, de Laura, Nix, Penix, Moore, and Williams. Sloppy stuff, but the Golden Bears did prove their defense can hold down an SEC offense.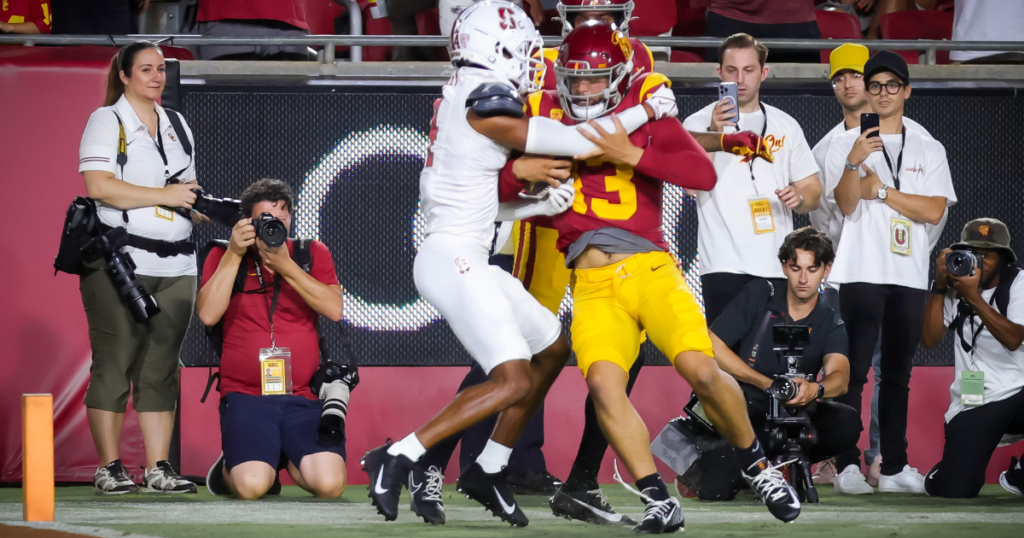 One of two Pac-12 teams to play a conference game, Stanford did not get off to a great start with USC pummeling them 56-10. The Cardinal did topple a decent Hawaii team 37-24 in their season-opener, but looked lost on all fronts against the club at the summit of these rankings.
Quarterback Justin Lamson completed just eight of his 18 passes while the offense mustered just two scores. The defense certainly wasn't any better, giving up 573 yards of offense, mostly in the first half. The Trojans cashed in with three touchdowns in the first quarter and four more in the second to take a 49-3 halftime lead before taking their foot off the gas and slamming it onto the breaks for the entire second half.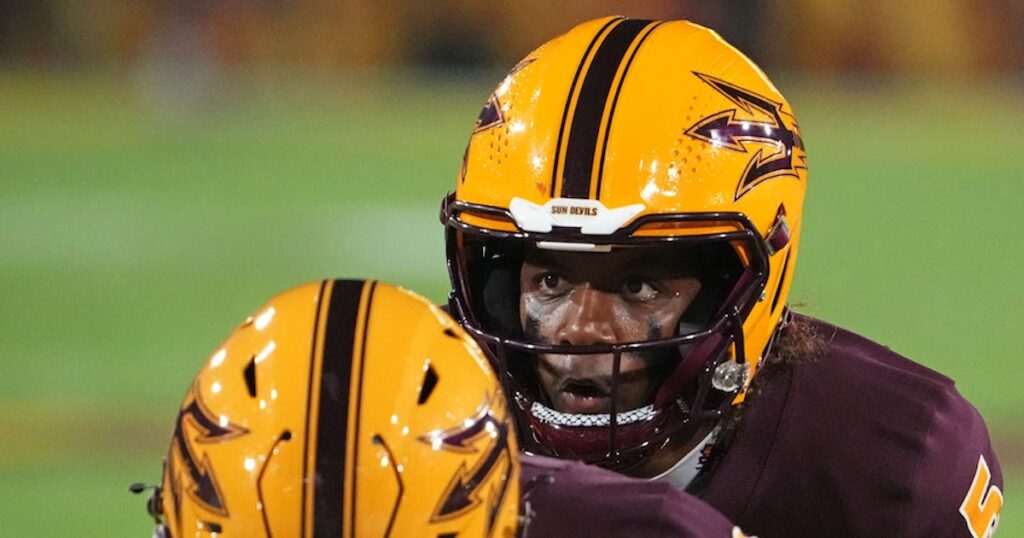 Like California and Arizona, the Sun Devils challenged themselves in the non-conference and hosted a fellow power five squad in Oklahoma State. Except, ASU didn't stay competitive with the Cowboys and allowed them to ride off from Mountain America Stadium with a 27-15 win.
So, ASU falls in at dead last this week thanks to a loss to OSU and a three-point Week 1 victory over Southern Utah, an FCS school. It's the worst collection of performances of any of the Pac-12 teams and the road doesn't get easier with so many of the ranked teams above coming up on the schedule.
---
There you have it. USC still leads the way after another decimation, this time of a Pac-12 foe. Meanwhile, the next seven teams behind them are all also ranked as the conference leads the nation in ranked teams this week (8) — and by a wide margin, since the SEC comes in second with five. What a year for the league… and just before it all crumbles to pieces.