Report: Lawmakers in Oregon, Washington attempting to keep Pac-12 universities together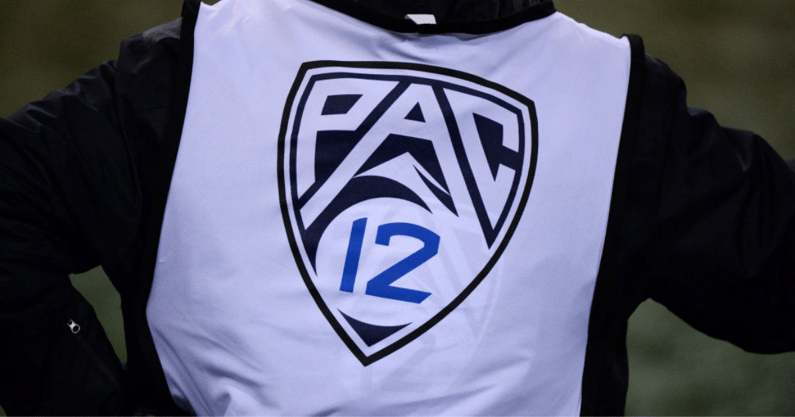 UCLA and USC are off to the Big Ten, being the latest twist in conference realignment. This has left the rest of the country, mainly the Pac-12 scrambling, attempting to figure out their next move. All four Pacific Northwest schools — Oregon, Oregon State, Washington, and Washington State — have been left on the outside but are still not connected.
Lawmakers in both states are attempting to change that according to a report. John Canzano of 750 The Game in Portland says there is an effort to emphasize that the public does not want the Pac-12 to disband. If successful, it would keep Oregon-Oregon State together as well as Washington-Washington State.
"Spoke to lawmakers in Washington and Oregon today," Canzano began. "There's a movement afoot to emphasize that the public and taxpayers do not want public Pac-12 universities split from each other. The effort, if successful, would keep OSU-Oregon together and WSU-Washington together."
Oregon, Oregon State, and Washington joined the Pac-12 in 1915, being founding members. Washington State came two years later in 1917, meaning all four have a long tradition with the West Coast's premier conference.
Now, their futures could be in jeopardy, even if they are connected to one another by their respective state's lawmakers. Rivalries between the four schools have run deep for many years but with conference realignment, nothing in college football is safe anymore.
Pac-12 releases statement on UCLA, USC leaving conference
USC and UCLA left the Pac-12 for the Big Ten on Thursday. Which prompted the Pac-12 to look into possibly adding more teams. According to an official announcement by the conference, they're looking into expansion opportunities. Here's what their message read:
"The Pac-12 Board of Directors met this morning and authorized the Conference to explore all expansion options," the statement read. "The 10 university presidents and chancellors remain committed to a shared mission of academic and athletic excellence on behalf of our student-athletes."
ESPN's college football insider Pete Thamel also reported some of the conversations behind the decision to look for expansion opportunities. He tweeted:
"Sources: The tenor of the Pac-12 presidents and ADs call last night was frustration and surprise. Moving forward, the league is prioritizing who is 'in' and can be counted on to recalibrate the league, which is on the cusp of a TV negotiation."
So, a year after saying they were not looking into expanding "at this time," the Pac-12 is officially considering adding more teams following the USC and UCLA departures.