Paul Finebaum weighs in on Lane Kiffin to Auburn rumors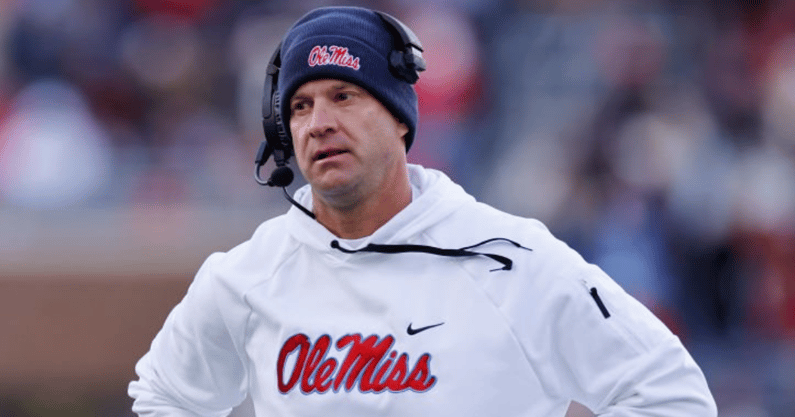 Lane Kiffin is a name that you will hear connected to Auburn until he himself reaffirms his commitment to Ole Miss this offseason or until the Tigers officially hire their next head coach. That buzz started right from the jump after Bryan Harsin's firing and it's volume has only increased since then. It doesn't take a Paul Finebaum to understand the potential connection between the two, but the analyst did share his thoughts after spending the weekend in Oxford.
Based on his interactions, Finebaum said there's no doubt that Kiffin is considering a move to The Plains during an appearance on 'McElroy and Cubelic In The Morning' on Monday. Kiffin, to this point, has been coy about the rumors. Still, Finebaum says there's no denying the chance that it happens.
CLICK HERE to subscribe for FREE to the On3 YouTube channel
"It's just my observation that Lane Kiffin is thinking about it," said Finebaum. "The subject came up in one circumstance that I was in. He just kind of nodded his head and shook his head as Lane likes to do. He's been very careful not to say anything about it. I don't think there's any doubt that it's on his mind."
Kiffin has spent the last three seasons with the Rebels. Over the last two seasons, he has posted an 18-5 record so far. He's no stranger to changing schools, though, with several high-profile stops already on his resume.
This storyline will either gain a ton of traction or hit the brakes completely come the offseason. Kiffin is too focused on the current success that Ole Miss is having for it to happen now. Meanwhile, Auburn is enjoying the story that is Cadillac Williams as their interim head coach. However, with Kiffin seemingly very high on the Tiger's list, this rumor's snowball effect will only grow as we head toward the end of the season.