PFF names five 2024 draft prospects who could start in the NFL today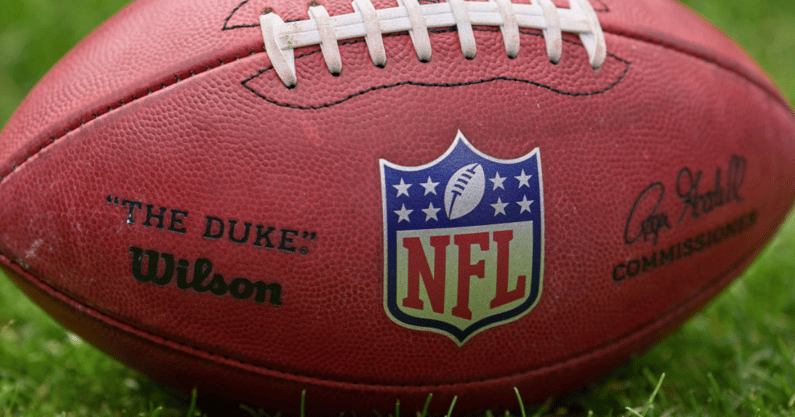 The fine folks over at PFF have predicted five guys who they think could not just play, but start for NFL teams this coming fall. A certain trophy-winning west coast star leads the way after a terrific 2022 season, however, the rest of the list may not include the most obvious names. So take a look at the college players who PFF believes could play in the NFL right now and ought to dominate at their respective schools this coming season. Starting with…
Williams is a no-brainer pick here after winning the 2022 Heisman Trophy as a sophomore. He's widely projected to be the top quarterback (and player) taken in next spring's NFL Draft and was just slotted as the No. 1 player in the 2023 On3 College Football Top 100, which predicts who will be the best and most impactful players this coming season.
PFF had to say of the superstar QB: "The reigning Heisman Trophy winner could have very well been the No. 1 overall pick in the 2023 NFL Draft, had he been age-eligible. Williams earned a 92.2 overall grade with a 90.4 passing grade and an 83.4 rushing grade in 2022.
"And when it came to play under pressure, no quarterback in the FBS had a higher passing grade when pressured than Williams' 79.4 mark. He recorded 13 big-time throws, just three turnover-worthy plays and a 65.8% adjusted completion percentage when pressured. He would be a Week 1 starter in the NFL if age-eligibility restrictions didn't exist."
The son of a former NFL great is the latest in what's becoming a long line of talented wideouts to come out of Ohio State — and Marv Jr. may be the cream of the crop. "As just a true sophomore in 2022, Harrison was one of the best receivers in college football, posting an elite 90.7 receiving grade," according to PFF.
Assuming another leap is in the wings for this talented outside playmaker for the Buckeyes, Harrison ought to hear his name called in the top five of next spring's draft. He's a rare receiving talent with a clear track to pro stardom given what we've all watched in just two years in Columbus. And still, the best may be yet to come at the college level.
On3's No. 1 offensive tackle and No. 7 overall player in the top 100 is the Penn State stalwart. Fashanu was a Walter Camp All-American (second team) as just a redshirt sophomore in 2022, but showed enough for most draft pundits to believe he should have declared for the NFL in this past cycle.
PFF was pretty surprised that he didn't and is very bullish on his pro stock, whether he had come out in the '23 draft or not. "If he would have declared," says PFF, "it's hard to think he wouldn't have been a top-15 lock — perhaps even OT1 — considering the rest of the offensive tackle class. His foot speed, play strength and balance all project to his being a starting-caliber blindside protector in the NFL."
Next on the list for PFF is the man rated right behind Fashanu in On3's rankings in both the positional and overall rankings. Fighting Irish tackle Joe Alt enters just his third year with the program this fall — and while PFF doesn't believe he's as pro-ready right now as Fashanu, they think he could make up the difference this coming season as just a true junior.
Here was their commentary on his performance last fall:
"He recorded a 92.3 overall blocking grade in 2022 and was the best offensive tackle in the Power Five, posting a 91.3 run-blocking grade while yielding just a 2.1% pressure rate in pass protection."
Bowers has been a mauler in the pass game since the day he stepped foot in Athens as a true freshman. The third-year bowling ball receiving threat has yet to have a season end without a national championship and is "one of the most dynamic inline players in the country," according to PFF. His 1,800+ career receiving yards and 24 touchdowns seem to back that up.
Here was the grade breakdown on the star UGA playmaker: "In his first year of college ball, he recorded a 92.2 overall grade with a 91.6 grade as a receiver. Last season, he remained elite with a 90.0 overall grade and a 90.0 receiving grade. In both seasons, he also was a plus blocker with grades in the 70s in pass protection and run blocking."