Pittsburgh Steelers release depth chart, name Mitch Trubisky initial starting quarterback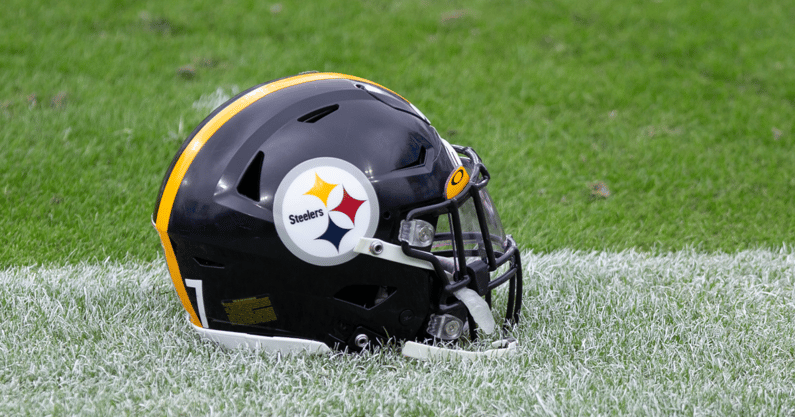 Training camp is underway for the Pittsburgh Steelers, kicking off a new era with Ben Roethlisberger no longer being the franchise quarterback. A couple of moves were made to replace their long-time signal caller, with the signing of Mitch Trubisky being one. Pittsburgh also decided to draft Kenny Pickett in the first round, setting up for what should be a quarterback competition.
With a couple of practices underway, the Steelers released their initial fall camp depth chart and named their starting quarterback. Trubisky will get the call to begin the year, with Mason Rudolph claiming the backup spot. Pickett slots in as the third sting, meaning the rookie will have to earn his way up the depth chart.
Trubisky spent last season as the backup for the Buffalo Bills, serving behind Josh Allen. Rudolph spent time behind Roethlisberger over the past few years and even filled in when injuries occurred.
Elsewhere, the two former Alabama defensive backs are back together in a starting role. Levi Wallace will play the left cornerback role, while Minkah Fitzpatrick will hold his place down at free safety with a brand new contract. While there might be some inexperience on offense, the Steelers' defense will have a ton of veteran presence.
Kenny Pickett discusses Pittsburgh Steelers QB competition
Even with the initial depth chart out there, the quarterback room is bound to undergo a couple of changes before the season opener. Even with Pickett trotting out there as a third-string, he will have opportunities to climb and impress head coach Mike Tomlin.
Pickett talked about the vibe of the quarterback competition before Pittsburgh opened training camp. He says everyone in the room is professional about the task amongst them.
"You're just a pro about it. We're all friends and we're all competing. The best man is gonna play at the end of the day so we're all out there competing, having fun and playing together," said Pickett.
Additionally, he said Tomlin has been honest with him as far as the competition goes. Everyone will have a role and that will continue during fall camp.
"They laid it out for you in media," said Pickett. "Coach (Tomlin) laid it just the way he laid it out to us," said Pickett. "There's a one, two, three, and four. That's kind of how it went in camp, mini camp and OTAs. We'll see how it goes when camp opens up."