Pittsburgh Steelers: Inactives for Week 6 vs Tampa Bay Buccaneers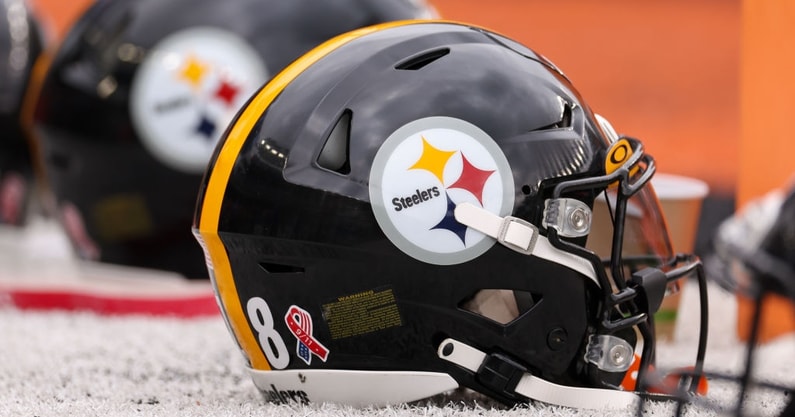 The Pittsburgh Steelers are set to host Tom Brady and the Tampa Bay Buccaneers Sunday in what will be rookie quarterback Kenny Pickett's second career start under center for Mike Tomlin.
Pickett will be without tight end Pat Freiermuth, according to the Steelers' final list of inactives. He didn't clear concussion protocols this week and will sit for the second time in as many weeks. Compared to who's out of defense, though, Pickett and the Steelers offense are basically at full strength.
Cameron Sutton, Ahkello Witherspoon, Levi Wallace and Minkah Fitzpatrick – all defensive backs – are all inactive for Sunday's matchup.
CLICK HERE to subscribe for FREE to the On3 YouTube channel
Pittsburgh (1-4) has had a hard time adjusting to the post-Ben Roethlisberger era. After defeating the Bengals in overtime Week 1, the Steelers have dropped four consecutive games. Meanwhile, the Buccaneers (3-2) have put together a respectable season through the first several weeks of the season in hopes to find themselves back in the Super Bowl for the second time in three seasons.
Kickoff between the Steelers and Buccaneers is set for 1 p.m. ET live on FOX. Here's the full list of who's in and who's out ahead of Week 6's matchup.
Pittsburgh Steelers Inactives:
TE Pat Freiermuth
CB Cameron Sutton
CB Ahkello Witherspoon
CB Levi Wallace
S Minkah Fitzpatrick
G Kendrick Green
QB Mason Rudolph
Tampa Bay Buccaneers Inactives:
DE Akiem Hicks
CB Sean Murphy-Bunting
DB Logan Ryan
WR Julio Jones
S Mike Edwards
QB Kyle Trask
TE Kyle Rudolph
Looking ahead: Tua Tagovailoa to be inactive Week 6, expected to return Week 7 vs Steelers
Tua Tagovailoa will return to the Miami Dolphins starting lineup very soon, according to Adam Schefter of ESPN.
"Dolphins' QB Tua Tagovailoa was cleared from concussion protocol today, per sources," tweeted Schefter. "He will be inactive on Sunday vs. the Vikings, but he is expected to return for Week 7 vs. the Steelers."
Indisputably, it's great news for the Dolphins that the former Alabama star is trending to be healthy enough to get back on the field come Week 7. Moreover, Schefter also added some color to just what the Miami star is going through at the moment, detailing the thorough process Tagovailoa is implementing to get back on the field.
"Since suffering a concussion in Week 4, Tua Tagovailoa, the Dolphins and his team of independent doctors followed a thorough process that far exceeded the NFL's concussion protocol, per sources," added Schefter. "He received four outside opinions, in addition to team doctors, who unanimously cleared him from protocol and agreed that his scans showed no signs of long-term impact to the brain. 
"This is a best-case scenario for the QB who was off to an impressive start to the 2022 season and is expected to return to action next week."
While Tua Tagovailoa put fear into the football world when he was originally injured, it's obvious the Dolphins and the NFL are making sure he's more than healthy to return to the starting lineup. Week 6 is out of the question, but it seems like Miami can expect their quarterback back for Week 7.