Pittsburgh Steelers update status of two key receivers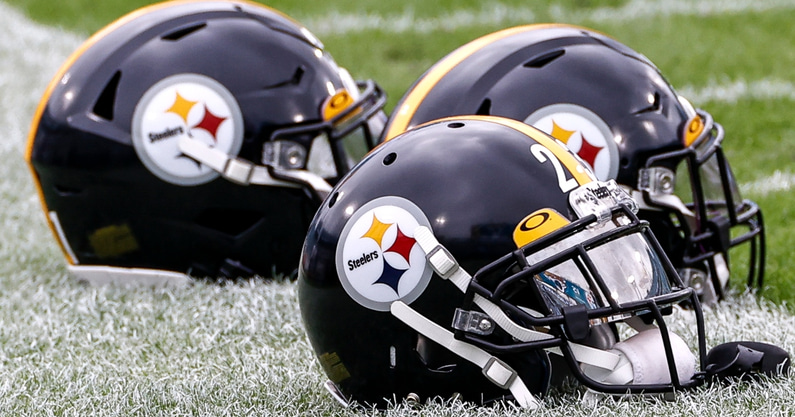 The Pittsburgh Steelers announced two key updates at the wide receiver position as the team prepares to play the Kansas City Chiefs in the Wildcard round of the NFL playoffs.
JuJu Smith-Schuster returned to practice on Thursday after being placed on the Reserve/Injured List on Oct. 16 with a shoulder injury.
Smith-Schuster still remains on the Reserve/Injured List and the team has a 21-day window to activate him to the 53-man roster, or he remains on the Reserve/Injured List.
Smith-Schuster suffered the shoulder injury in the second quarter of the Pittsburgh Steelers Week 5 game against the Denver Broncos and underwent surgery for it.
Smith-Schuster had 15 receptions for 129 yards, an 8.6-yard average, and no receiving touchdowns in five games prior to the injury. He had three carries for nine yards and one rushing touchdown.
The team also activated receiver James Washington from the Reserve/COVID-19 List. Washington was placed on the list on Jan. 8 and didn't play in the regular season finale against the Ravens.
Ben Roethlisberger reflects on Pittsburgh Steelers career
While he didn't play a fantastic game, the reason Pittsburgh is even getting a chance to compete in the postseason is because Roethlisberger and the Steelers were able to close out the regular season with a victory over the Ravens.
"It's just special," Ben Roethlisberger said after the win, as the Steelers — previously all but written off from the playoff hunt — had their hopes kept alive thanks to the Jacksonville Jaguars beating the Indianapolis Colts. "The man upstairs says I'm not done yet. So, we found a way to get into the tournament, as Coach (Tomlin) would call it. Who knows what goes from here.
"I'm just so proud of this group. Proud of this team and they way they fought through adversity against a great football team in a hostile environment," Roethlisberger continued. "Just so thankful."
Ben Roethlisberger certainly didn't have his best game, but the Steelers found a way, thanks to a terrific game-winning drive. In what should be his final regular-season game, Roethlisberger completed 30 of his 44 passing attempts, good for 244 passing yards, one touchdown and one interception.
"Isn't this about as fitting of a Ravens-Steelers game as you could get?" Roethlisberger said with emotion. "Overtime, a little bit of extra football — this rivalry and this battle has been something that I'll never forget. People always ask me, 'Where is your least favorite place to play?' And it's always here (in Baltimore) because the fans are so passionate, and I tip my cap to them; this team is really good, it's hard to play here and it always seems to be a battle. I'm just thankful that we had another great rivalry."